Ind Vs Eng Day 4: English openers go 'Bazball' to chase 378, hosts eyeing victory (HIGHLIGHTS)
England had a massive target of 378 runs to chase, which is now reduced to 119 for day 5.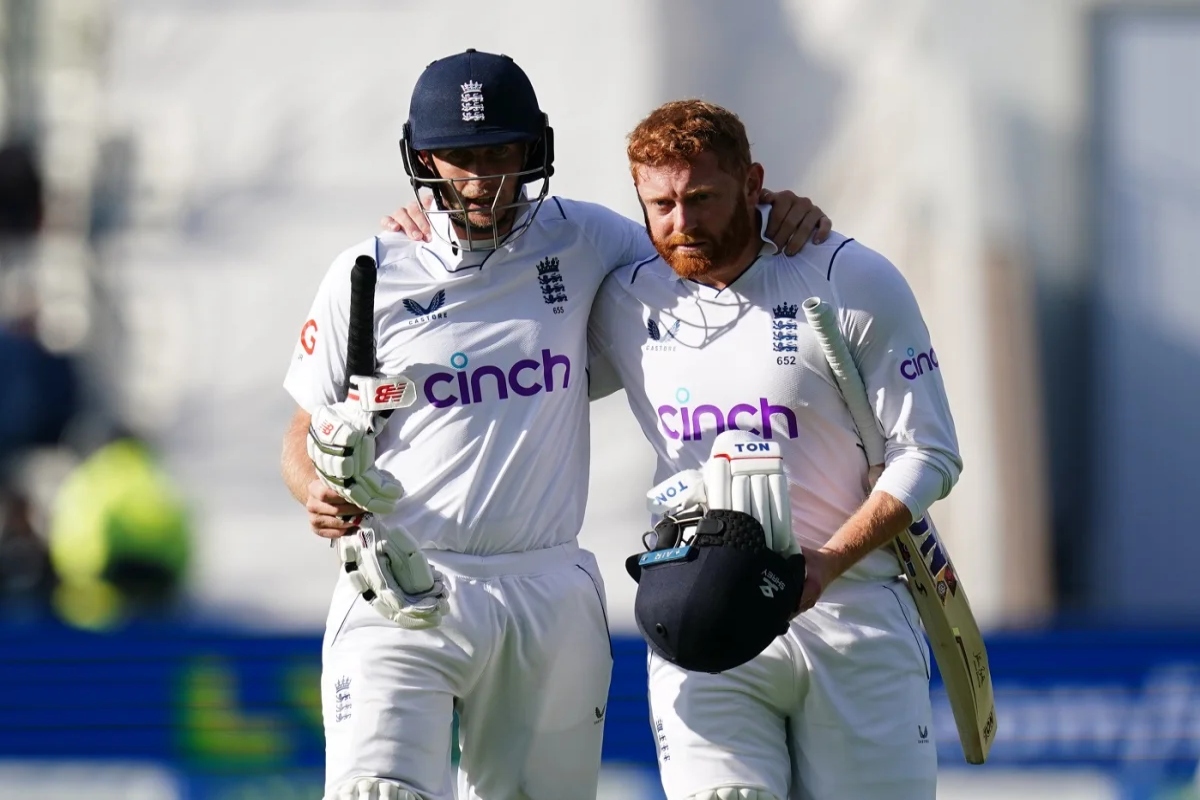 New Delhi: England's story of fourth-innings chases continues as the hosts are in the driving seat after day 4. England had a massive target of 378 runs to chase, which is now reduced to 119 for day 5. Indian bowlers seem to have no answer to the Root-Bairstow duo as they marched towards the target with positive intent. Till the end of day 3, it was India who was in total control of the game, but day 4 changed the fortunes for the Englishmen.
India set a target of 378
India started day 4 being 3 wickets down, but with Cheteshwar Pujara batting at fifty along with Rishabh Pant. When Andersen and Root failed, it was Stuart Broad who got Pujara out for 66(168). Pant and Shreyas Iyer tried to build up a partnership, but Shreyas Iyer had no counter to Matthew Potts short balls. Iyer's weakness against shot balls was clearly visible and exploited by Potts to get him out early. Then it was Rishabh Pant who gave away his wicket to Jack Leach by reverse-sweeping the ball to land into the hands of Joe Root standing in slips. However, Pant did a fine job by contributing 57 runs to the total.
It was Ravindra Jadeja again, who showed some grit along with the tailenders as Shardul Thakur also departed off a bouncer by Potts. England's short ball strategy that failed in the first inning, proved to be fine in the second. The 8th, 9th and 10th wickets were taken by Stokes, who took a total of 4 wickets in the inning.
Some Indian batsmen can be said to have gifted their wickets to the hosts, but in the end, India managed to give a huge target of 378 to England.
England openers go 'Bazball'
England openers who had a question mark on their form, went all out to chase the target. Like the bowlers from New Zealand, Indian bowlers also got hit for boundaries for their middle and leg stump line. As the pitch showed some assistance to Root and Leach, India too tried Jadeja after 8 overs. The spin strategy was also not able the counterattack by Lees and Crawley.
After the 21st over, the ball was changed, and the new balls brought good fortunes for India. Indian captain Jasprit Bumrah broke the opening partnership by dismissing Zack Crawley for 46(76). Crawley looked to leave the ball which eventually went on to hit the stumps, but the opening stand of 107 runs already gave a headstart to England.
After the Tea, two back-to-back wickets brought India back into the game. Bumrah dismissed Ollie Pope on the very first ball after the break and in the next over Shami threw the ball to get Lees run-out. India seemed back into the game, just before Root and Bairstow washed off India's plans. At first, the ball showed some reverse swing which tested Bairstow. Playing at 14, he edged a ball and was dropped by Hanuma Vihari in the slips.
After that, it was just the Root and Bairstow show who developed a partnership of 150*(197). England needs 119 runs on day 5 as the pitch does not have much to offer to bowlers.
Prediction for Day 5
𝗖𝗿𝗶𝗰𝗸𝗲𝘁 𝗶𝘀 𝗮𝗺𝗮𝘇𝗶𝗻𝗴! 💙

Tomorrow's Day Five allocation is SOLD OUT.

Thank you for your support and any donations made. Incredible. 🔥#Edgbaston | #ENGvIND pic.twitter.com/jzg7fGO32R

— Edgbaston (@Edgbaston) July 4, 2022
Day 5, as it is almost clear, will witness one of the finest chases in the history of Test cricket. 119 with 7 wickets in hand would not be a difficult task for Stokes and the company. India needs a miracle if they still want to be in the game. Bowling outside-off line is something they can begin with.
As the seats for day 5 are full in the stadium, the action will merely last for a session if England goes at this pace.
Highlights