#AllahuAkbar trends as Twitterati pray for the people of Palestine and their freedom
On the other hand, the Israel Defence Forces (IDF)said it has attacked "a number of significant terror sites and terrorists across the Gaza Strip", reported The Times of Israel.
May 12, 2021 10:34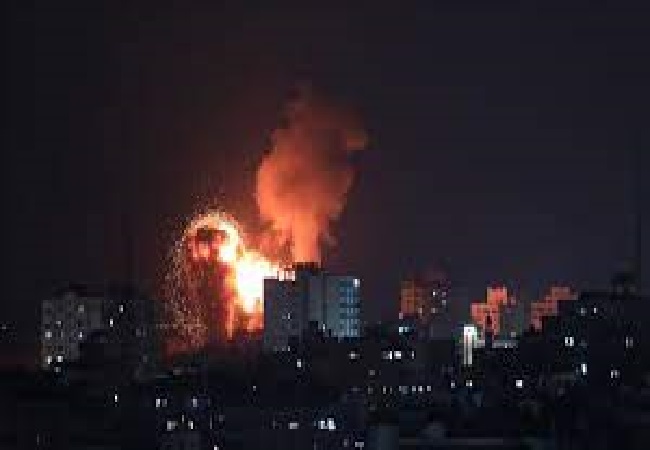 As hostilities between Israel and Palestine continue to escalate, rocket sirens are going off across southern and central Israel while dozens of explosions have also been reported.
The health ministry run by the Hamas group reported that so far, 32 Palestinians have been killed and 220 people injured in Israeli airstrikes in Gaza since the outbreak of hostilities, The Times of Israel reported. Meanwhile, sirens went off in communities near Gaza, in Beersheba where dozens of explosions were reported.
Here is how the people are praying for the people of Palestine:
Prayers for people of Palestine. May Allah give them the strength to deal with their ordeals. May He give them Sabr, Freedom & Dignity! Ameen!#AllahuAkbar #SavePalestine pic.twitter.com/OfHFts5P9p

— Salman Nizami (@SalmanNizami_) May 12, 2021
Protests in London to show solidarity with Palestine#AllahuAkbar#FreePalestine#PalestinianLivesMatter pic.twitter.com/od9oYL8OBH

— Tipu Sultan Party ٹیپو سلطان پارٹی (@TSP4India) May 11, 2021
Allah will protect palestine.🤲🏻#AllahuAkbar pic.twitter.com/lsTyZcVLE4

— Gulzeb Ahmed : गुलज़ेब अहमद (@GulzebAhmed) May 11, 2021
#FreePalestine #AllahuAkbar
Sisters of Palestine. Not scared of bullets, bombs. Standing tall against terrorist israel.
pic.twitter.com/gkxejwxYtQ

— mudabbir गौरी مدبر گوری (@mudabbirgauri_) May 12, 2021
Their Spirit! 🤍 !!!!!!!!!!!!!!!!!
Is the Death of Israeli Oppressors!
Death to Israel.#IsraeliTerrorismpic.twitter.com/njBq7CMijH

— Rehnuma Qadeer (@PariKha60974728) May 11, 2021
State of emergency imposed in Israel and the Prime Minister says curfew might be imposed to control the riots within Israel.#PalestinianLivesMatter #WeStands4Palestine #AlAqsa #IsraeliTerrorism #TelAviv #Hamas #SavePalestine #AllahuAkbar #Gaza pic.twitter.com/O7zD0s7u8y

— Wajahat Kazmi 🇵🇰 (@KazmiWajahat) May 11, 2021