Home » Coronavirus »
Covid-19 Bulletin: 5 states account for 60% of total cases, 70% of total fatality; Fact Checking fake Corona news
Covid-19: India's total recovered cases crossed 32.5 lakh today, with 69,564 patients being discharged in the last 24 hours. This has resulted in the Recovery Rate touching 77.31%.
September 7, 2020 20:41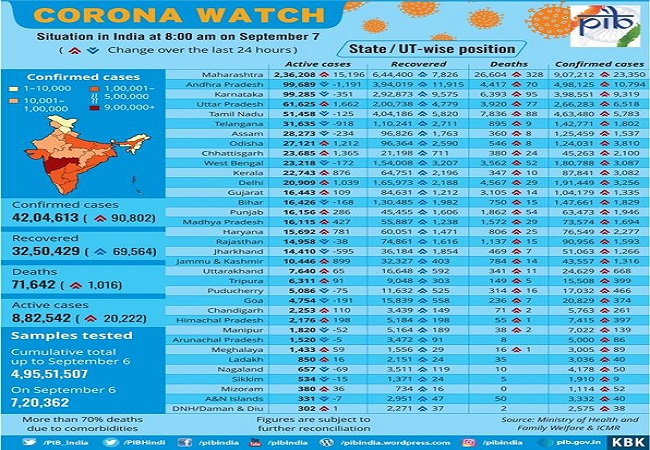 New Delhi: India has clocked strong recovery of over 32.50 lakh from COVID-19 so far and 70,000 patients recovered from the pandemic in the last 24 hours. The overall recovery rate stands at 77.31 per cent.
The Health Ministry has informed that the actual caseload of the country currently comprises only 20.99 per cent of the total positive cases.
The Ministry said, the number of recovered patients in the country has improved over three times in a span of one month. The number of recovered patients has overtaken the active cases by nearly 3.7 times.
Recoveries rise to 32.5 lakh
India's total recovered cases have crossed 32.5 lakh today, with 69,564 patients being discharged in the last 24 hours. This has resulted in the Recovery Rate touching 77.31%. Case Fatality Rate has declined which stands at a new low of 1.70% today. Five States are contributing 60% of total cases with Maharashtra at the top with 21.6%, followed by Andhra Pradesh (11.8%), Tamil Nadu (11.0%), Karnataka (9.5%) and Uttar Pradesh at 6.3%. Maharashtra also contributed 26.76% of the active cases in the country, followed by Andhra Pradesh (11.30%), Karnataka (11.25%),Uttar Pradesh (6.98%) and Tamil Nadu (5.83%). These 5 States presently contribute 62% of total active cases. The total number of recoveries stands more than 32.5 lakh (32,50,429) today. In the last 24 hours, Andhra Pradesh recorded the highest recoveries with 11,915 newly recovered cases. Karnataka and Maharashtra saw 9575 and 7826 recoveries while Tamil Nadu and Uttar Pradesh witnesses 5820 and 4779 new recoveries, respectively. These 5 States together contributed 57% of the recoveries in the last 24 hours.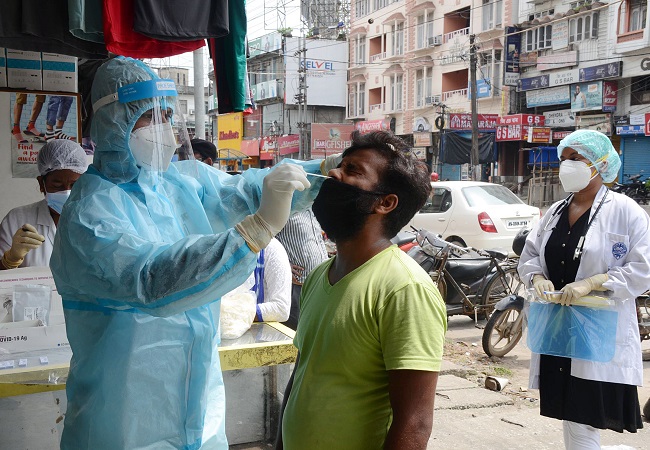 Central teams rushed to Punjab and Chandigarh
Ministry of Health and Family Welfare has decided to deploy Central teams to Punjab and UT of Chandigarh. The high level teams will assist the State/UT in strengthening public health measures for containment, surveillance, testing and efficient clinical management of COVID patients with the aim to reduce mortality and save lives. They shall also guide the State/UT in effectively addressing the challenges related to timely diagnosis and follow up. The two-member teams will comprise of a Community Medicine expert from PGIMER, Chandigarh and an epidemiologist from NCDC. These teams shall be stationed in the State/UT for ten days to provide extended guidance in managing COVID. Punjab has reported a total of 60,013 cases, whereas it has 15,731Active Cases, on date. It has registered 1739 deaths. The Testing per Million figure for the State is 37546 (India's average figure is 34593.1 at present). With 4.97%, it hovers at the lower spectrum of cumulative positivity. The UT of Chandigarh is reporting 2095 active cases whereas its cumulative cases stand at 5268. Testing Per Million and cumulative positivity stand at 38054 and 11.99%, respectively.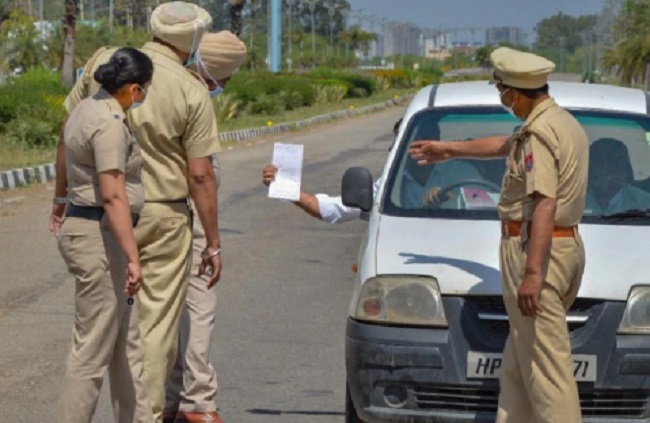 Union Health Secretary engages with Health Secretaries of 6 States/UT exhibiting high surge, caseload and fatality
Union Health Secretary held a review meeting through video conference with the Health Secretaries of 5 States and 1 UT on the containment and management of COVID in 35 districts under their jurisdiction. These 35 districts comprise Kolkata, Howrah, North 24 Parganas and 24 South Parganas in West Bengal; Pune, Nagpur, Thane, Mumbai, Mumbai Suburban, Kolhapur, Sangli, Nashik, Ahmednagar, Raigad, Jalgaon, Solapur, Satara, Palghar, Aurangabad, Dhule and Nanded in Maharashtra; Surat in Gujarat; Pondicherry in Puducherry; East Singhbhum in Jharkhand; and all 11 districts in Delhi. Addressing the participants, the Union Secretary underscored the need to suppress, curb and eventually break the chain of transmission of the infectious disease by strengthening the active case search focusing on the co-morbids and elderly population; revisiting and strengthening the containment measures in the affected areas; and scaling up the testing to decrease the positivity rates below 5%. The State Health Secretaries presented a detailed analysis on the current status of Covid-19 in these districts. They also discussed the detailed roadmaps and action plans for the next one month. The States/UT were advised to take steps on specific areas e.g. limiting the spread of the infection by implementing stringent containment measures and following social distancing measures, strict perimeter control, and active house-to-house case search, early identification by
ramping up testing across the districts, optional utilization of RT-PCR testing capacity etc.
UP forms Integrated COVID Control & Command Centre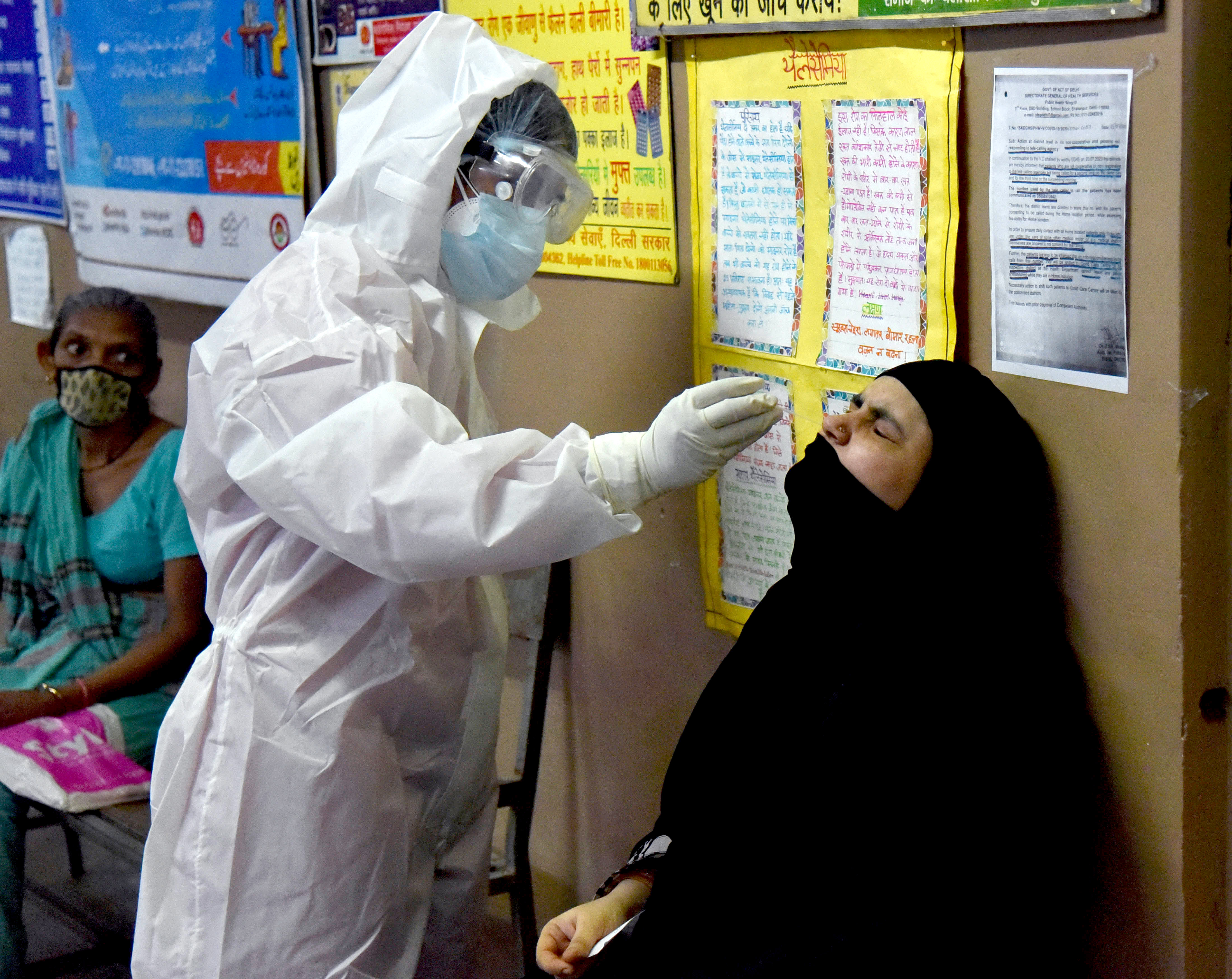 The government of Uttar Pradesh has taken various initiatives in this direction. On 18th July 2020, the UP government established the Integrated COVID Control & Command Centres (ICCCC) in all districts as well as the State headquarter with representation of all relevant departments to address the rising number of positive cases. These centres are primarily for ensuring effective coordination among relevant departments for Non Pharmaceutical Interventions (NPIs). They also facilitate prompt referral of COVID-19 patients to the appropriate level of dedicated COVID facilities. The Command centres coordinate with zonal units to ensure prompt testing of symptomatic patients and contacts, intimation of laboratory status, facilitation of transport and facility allocation in case of admission, and regular follow up of cases under home isolation. Uttar Pradesh has also developed a Unified State COVID Portal: http://upcovid19tracks.in which captures all information related to surveillance, testing and treatment of COVID patients. This portal has also benefitted through interoperability with the Govt of India portal. The State Government has also procured 1000 High Flow Nasal Canula (HFNCs) from the State funds. 500 of these have been installed and are being utilized for non-invasive management of patients in the State.
Sops to artisans for making Agarbatti
Taking a holistic approach and looking to the enhanced interest of the stakeholders, Ministry of Micro Small and Medium Enterprises further expanded the reach and support to Artisans, involved in Agarbatti making, and to the Agarbatti Industry, by issuing new guidelines on 4th September, 2020. Under the expanded program announced on 4th September, 400 Automatic Agarbatti making machines as against 200 earlier, and additional 500 Pedal operated Machines will be given to 'Self Help Groups (SHGs)' and individuals through 20 pilot projects, across the country with proper marketing and raw material supply tie ups. The program will immediately benefit about 1500 artisans, in providing sustainable employment with increased earnings. Artisans developing hand rolled Agarbatti and 'Migrant workers' will be given preference as part of the program. Now, to make India Aatm- Nirbhar in this sector, the total size of the program, has been increased to more than Rs 55 Cr, which will include immediate support to about 1500 artisans of about Rs 3.45 Cr, development of two centers of Excellence costing at Rs 2.20 Cr at IITs/NITs and at FFDC Kannauj and setting up of 10 new SFURTI clusters at a cost of about Rs 50 Crs, benefitting about 5000 additional artisans.
KIRAN: '24×7 toll-free Mental Health Rehabilitation Helpline (1800-599-0019) launched
The 24×7 Toll-Free Mental Health Rehabilitation Helpline "KIRAN" (1800-500-0019) was launched by Shri Thaawarchand Gehlot, Union Minister for Social Justice and Empowerment today to provide relief and support to persons with Mental Illness. DEPwD, M/o Social Justice & Empowerment launched it in view of the growing incidence of Mental Illness, particularly in the wake of COVID-19 Pandemic. Shri Gehlot also released the poster, brochure and resource book on helpline. Addressing on the occasion, Shri Gehlot said that the Kiran helpline will offer mental health rehabilitation services with the objective of early screening, first-aid, psychological support, distress management, mental wellbeing, promoting positive behaviours, psychological crisis management etc. It aims at serving people experiencing stress, anxiety, depression, panic attacks, adjustment disorders, post-traumatic stress disorders, substance abuse, suicidal thoughts, pandemic induced psychological issues & mental health emergencies. It will function as a lifeline to provide 1st stage advice, counseling and reference in 13 languages to individuals, families, NGOs, Parent Associations, Professional Associations, Rehabilitation Institutes, Hospitals or anyone in need of support across the country.
FACT CHECK: