Hindi heartland web-series dominate OTTs, here are Top 5 thrillers with UP connection
Bhaukaal is based on the real life story of police officer Navneet Sekera. The MX Player series shows the UP Police taking on big criminals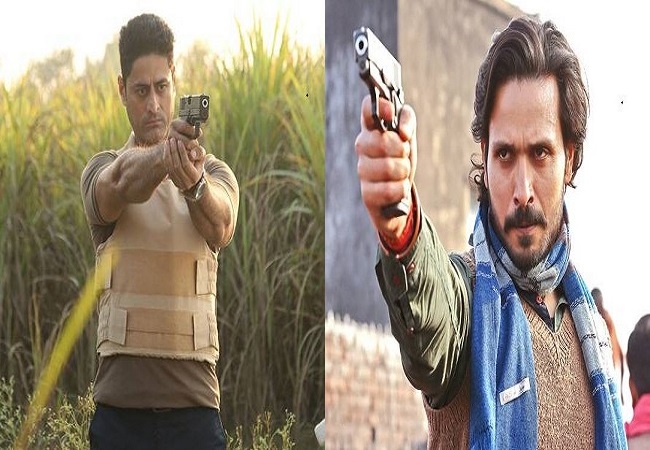 New Delhi: The dominance of web series can be seen in the entertainment industry, with the digital world emerging as its biggest streaming platform.
The stories of the Hindi heartland are most popular in these web shows. And when it comes to Hindi language thrillers shows, those with a backdrop of Uttar Pradesh are certainly on the top of the list in terms of popularity.
The stories and locations of UP have carved their own special place. From Raktanchal, Rangbaz to Mirzapur, there is a long list whose story and characters relate to Uttar Pradesh.
Here's a look at 5 such web series made on the backdrop of UP:  
1. Mirzapur
Both the seasons of the Amazon Prime Video original web series 'Mirzapur' has received immense love from the audience. The plot revolves around an iron-fisted Akhandanand Tripathi, a millionaire carpet exporter and the mafia don of Mirzapur. His son, Munna, is an unworthy, power hungry heir who will stop at nothing to inherit his father's legacy.
An incident at a wedding procession forces him to cross paths with Ramakant Pandit, an upstanding lawyer, and his sons, Guddu and Bablu.
2. Rangbaaz
The anthological Zee5 web series 'Rangbaaz' has completed two seasons so far. The first season starring Saqib Saleem was based on the life of Prakash Shukla, a gangster from Gorakhpur.
In the second season, Jimmy Shergill played a character inspired by Anandpal Singh, a gangster from Rajasthan. Like Mirzapur, crime is depicted in a gruesome manner in this show.
3. Raktanchal
The story of the web series Raktanchal, shown on MX Player, has also been woven around Uttar Pradesh. The plot of the series is based on the crime paths of eastern UP. In this web series also, extortion and illegal contractors are shown in a gruesome manner.
4. Bhaukaal 
Bhaukaal is a story based on the real life of police officer Navneet Sekera. In this web series shown on MX Player, the UP Police is shown taking on big criminals. Bhaukaal features Mohit Raina, Abhimanyu Singh, Siddhant Kapoor, Bidita Bagh, Sunny Hinduja, Rashmi Rajput, Pradeep Nagar and Gulki Joshi in pivotal roles.
5. Pataal lok 
The story of the web series Paatal Lok on Amazon Prime Video is based on the national capital Delhi, though it has a deeper connection with Uttar Pradesh. Several criminals in the series are shown to be from UP. Some scenes of this series are based on Chitrakoot of UP.