Kangana Ranaut's explosive charges on Sushant Singh Rajput's death, nepotism & 'nexus' in Bollywood..
Kangana called out the Bollywood biggies and the 'evil designs' of the industry against all those straight and outright individuals who refuse to fall into their scheme of things.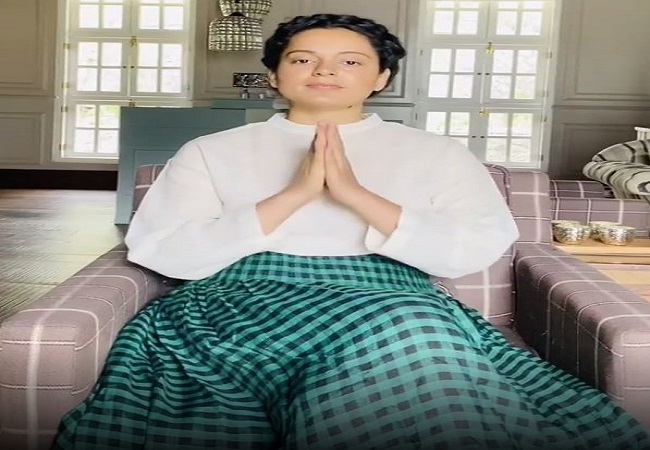 New Delhi: Bollywood actress Kangana Ranaut, known for speaking her mind and not mincing her words when it comes to illegal & abhorrent practices in the tinsel town, the actress has 'exposed' the dark underbelly of the movie industry in a tell-all interview to Republic TV Editor-in-chief Arnab Goswami.
Kangana called out the Bollywood biggies and the 'evil designs' of the industry against all those straight and outright individuals who refuse to fall into their scheme of things.
Kangana blasts 2 producers for 'sidelining' Sushant
In an exclusive interview to Republic TV, Kangana named two biggest producer of the film industry – Aditya Chopra, the chief of Yash Raj Films and filmmaker Karan Johan and alleged that they "systematically sidelined" Sushant thereby ruining his career.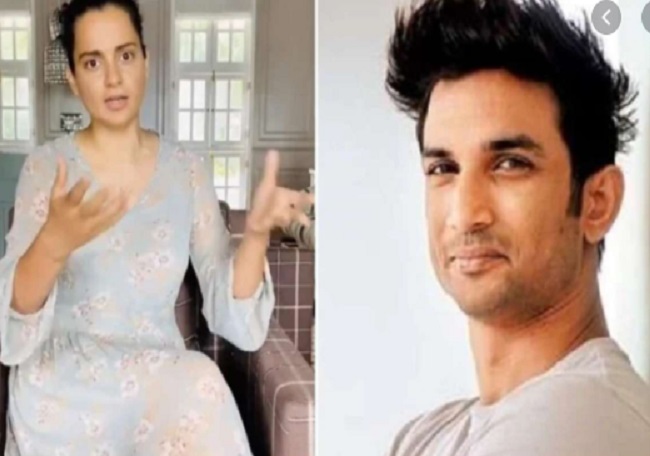 "Aditya Chopra, through his talent management agency, undertook the responsibility of managing Sushant Singh Rajput's career after his stunning debut in Kai Po Che!. Thereafter, Sushant was not allowed to opt for big-budget films like Sanjay Leela Bhansali's Padmaavat and Bajirao Mastani for which the renowned filmmaker had reportedly pursued the late actor for five long years," the actress claimed.
She also went all guns blazing against Yash Raj Films and called it 'evil' for "not allowing artists to do anything without their permission or consulting them" .
'What was Mahesh Bhatt doing b/w Sushant and Rhea?'
Kangana also questioned the role of director Mahesh Bhatt in Sushant Singh Rajput's life and asked, "Why was he counseling Sushant?"
Kangana went on to say, "What was Mahesh Bhatt doing between Rhea and him? Everyone wants to know. Why is Mumbai Police not calling Mahesh Bhatt for questioning?"
'Will return Padma Shri if I can't prove my claims on Sushant'
Speaking to Arnab, Kangana said she doesn't believe in making baseless and unsubstantiated claims. She categorically stated that if she couldn't prove her claims on Sushant, she will return her Padma Shri award.
#KanganaSpeaksToArnab | Kangana Ranaut minces no words on Nation Wants To Know with Arnab Goswami. Stay tuned to watch here – https://t.co/RZHKU3wOei@KanganaTeam pic.twitter.com/0oH2CAU9kS

— Republic (@republic) July 17, 2020
"Mumbai Police summoned me, and I asked them too, that I'm in Manali, that you can send somebody to take my statement, but I have not received anything after that. I am telling you, if I have said anything, which I can't testify, which I can't prove, and which is not in public domain, I will return my Padma Shri," Kangana said.
Kangana, an immensely talented actress has already won 3 national awards in a short span of time and was honoured with Padma Shri earlier this year.
Kangana had also taken strong exception to 'negative reportage'post Sushant's death. She had also revealed that she was also targeted by this lobby to push her on 'the path of suicide'.
'Wanted to shave my head and disappear'
Narrating a 2016 incident, Kangana said, "I signed 19 brands after my blockbuster 2016. Then my ex from 2013 filed a case against me. Now, these corporates have a clause that if an actor has a legal case running, the brands should drop them. And they dropped me."
"Someone like me who's got 3 National Awards and a Padmashri only on the basis of acting would never make it to Karan Johar's good actor list, Sushant also never made it to his list. 18 brands dropped me within 2 months. Where are my options? Maybe I didn't have the thought of killing myself but definitely shaving my head off and disappearing," she added.
Aditya Chopra threatened me for refusing Sultan, says Kangana
Kangana claimed that Yash Raj Films head honcho Aditya Chopra allegedly threatened her for rejecting his 2016 production Sultan, which starred Salman Khan and Anushka Sharma in lead roles.
"The director came to my house and narrated the script. I had a meeting with Aditya Chopra… just so that I could express my apologies in person and he was fine at the time. But later a news piece came out saying 'Kangana said No to Sultan'. And then he messaged me, 'How dare you? You say No to me'. And then he told me, 'You are finished'," Kangana told Republic TV in interview.