KBC 13: Kapil Sharma's fitness trainer ran away because of Kangana Ranaut; Big B, Sonu Sood burst into laughter
Kapil Sharma and Sonu Sood appeared as special guests on Amitabh Bachchan-hosted Kaun Banega Crorepati 13 on 'Shandaar Shukravaar.'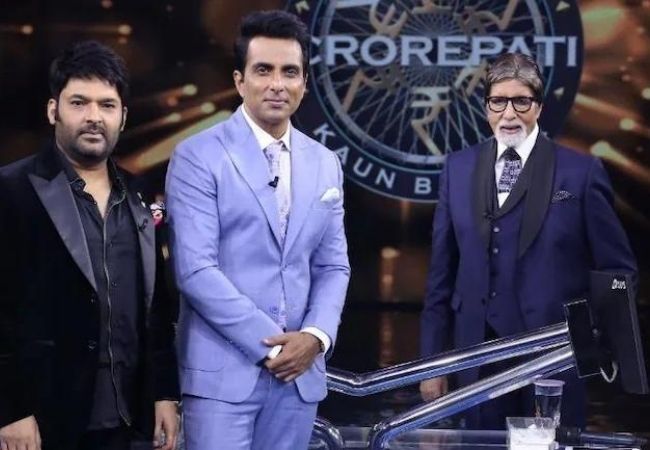 New Delhi: Ace comedian Kapil Sharma and actor Sonu Sood appeared as special guests on the 'Shandaar Shukravaar' episode of Amitabh Bachchan-hosted Kaun Banega Crorepati 13 (KBC 13). A lot of laughter was shared among the trio. Several incidences were observed where Big B was seen teasing Kapil Sharma and Sonu Sood along with Kapil recreated several dialogues of Amitabh Bachchan.
In one such incidence, Kapil Sharma talked about Kangana Ranaut where he stated that his fitness trainer left him and ran away because of her. Besides, when Sonu Sood once went to 'The Kapil Sharma Show,' he asked Kapil to pay some heed to his fitness but the comedian did not take the statement quite seriously.
Sonu Sood stated that he would make sure that Kapil takes physical fitness quite seriously and thus he asked his fitness trainer, Yogesh to follow the latter. The story followed as Kapil told Big B that Sonu's fitness trainer just wouldn't leave him and only after getting Kangana Ranaut as his client, he ran away from Kapil. He jokingly stated that his trainer left a dumbbell on his chest and ran away. After listening to the story, the audience, Big B and Sonu Sood burst into laughter.
Watch the video here:
View this post on Instagram
Kapil also entertained everyone at the show by singing one of the hit songs of Amitabh Bachchan "Rimjhim Gire Sawan.'
Kapil Sharma also performed mimicry of Big B and Shatrughan Sinha. Besides, Amitabh Bachchan also teased Kapil Sharma for appearing late at the show.
The entire episode was entertaining to watch and Kapil Sharma as well as Sonu Sood were in true self and also answered the questions with true sportsman spirit.