Internet brims with excitement, 5G launch in India sparks hysterical meme fest
The 5G telecom services seek to provide seamless coverage, high data rate, low latency and a highly reliable communications system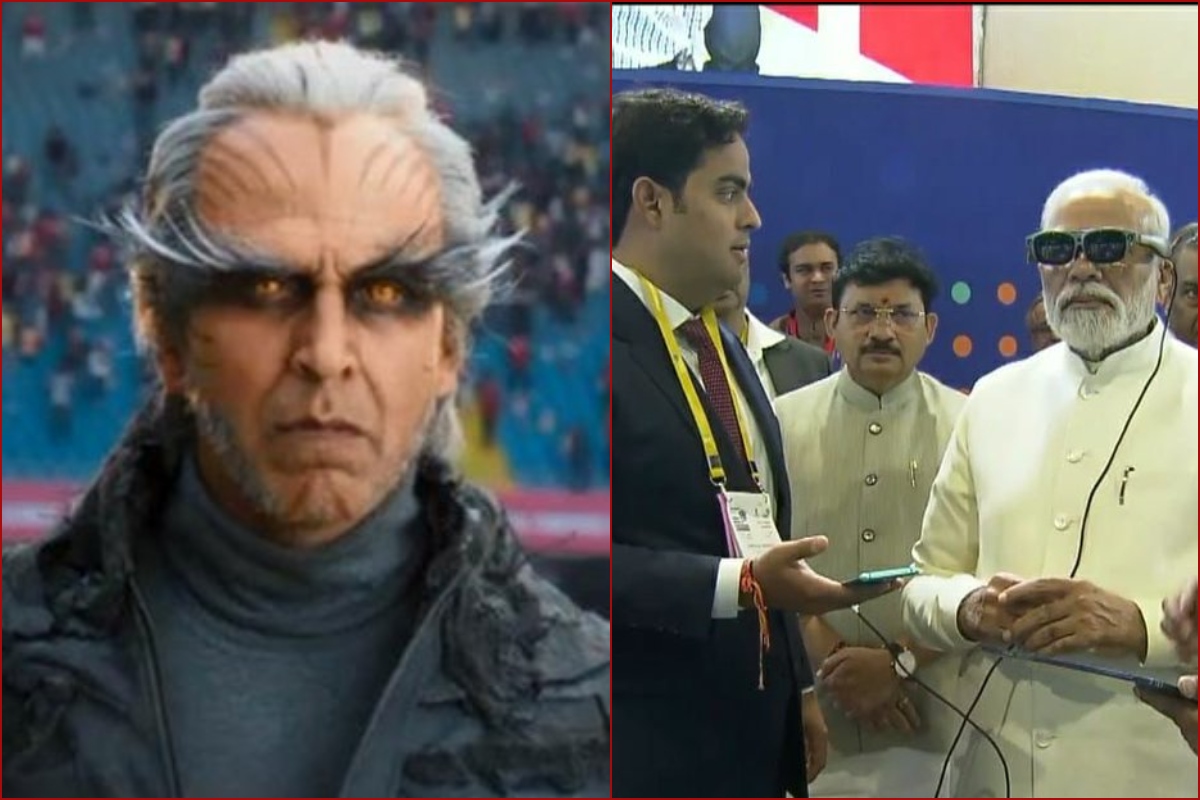 New Delhi: Prime Minister Narendra Modi launched 5G services in 13 Indian cities as he inaugurated the 6th India Mobile Congress at Pragati Maidan in the national capital.
Prime Minister Narendra Modi also inspected the exhibition and various pavilions set up by different companies at Pragati Maidan. The 5G telecom services seek to provide seamless coverage, high data rate, low latency and a highly reliable communications system.
#WATCH | PM Modi inspects an exhibition at Pragati Maidan where he will inaugurate the sixth edition of the Indian Mobile Congress (IMC) and launch 5G services shortly.

Chairman of Reliance Jio, Akash Ambani briefs the PM on the shortly-to-be-launched 5G services.

(Source: DD) pic.twitter.com/tjF0RWfZV9

— ANI (@ANI) October 1, 2022
Meanwhile, social media is elated with the launch of 5G services in India, and as per the custom, a hilarious meme fest has followed the buzz with netizens exhibiting their creativity on the subject.
Check reactions here: 
Indigenously developed #5GIndia is pride of #AtmaNirbharBharat. #5GServices was developed at lowest of cost and #5Gnetwork deployed in record time too.

This kept both Chinese and Western Spy agencies to get direct pipeline to Indian telco services.

— Arun Pudur 🇮🇳 (@arunpudur) October 1, 2022
Most saddest person right now on earth#5GIndia pic.twitter.com/T3GYlE5jEX

— Graduate Mémér🧑‍🎓 (@SarcasticBabua) October 1, 2022
Shocking if true…#5GIndia pic.twitter.com/76OPgz4JqC

— INFERNO (@SmokingLiberals) October 1, 2022
This will be reaction of middle class people after seeing 5g data plans price 😂#5GIndia #5GLaunch #5GServices pic.twitter.com/VRcsuvWKBj

— axay patel🔥🔥 (@akki_dhoni) October 1, 2022
Same energy#5GIndia pic.twitter.com/nbPqXZfIl7

— M. (@RCBwala__17) October 1, 2022
#5GIndia
Meanwhile Pakshirajan right now 😝 pic.twitter.com/xL8LbtETAH

— Khiladi Kohli (@GoatKohli1818) October 1, 2022
#5GLaunch why no one is talking? pic.twitter.com/KSYWtcw22M

— Брат (@B5001001101) October 1, 2022
Chahe kitne bhi Gs upgrade karo, room mein mobile k signals aise hi hote hai🥲 pic.twitter.com/ul8kCLCBLQ

— Shruti (@kadak_chai_) October 1, 2022
I'll be back !!! #5GLaunch pic.twitter.com/lMNfGIOvin

— OfficeOfBholaGuru (@SayanaGuru) October 1, 2022