Kanhaiya Lal beheading: Rakesh Tikait blames BJP for murder, calls it a 'small matter'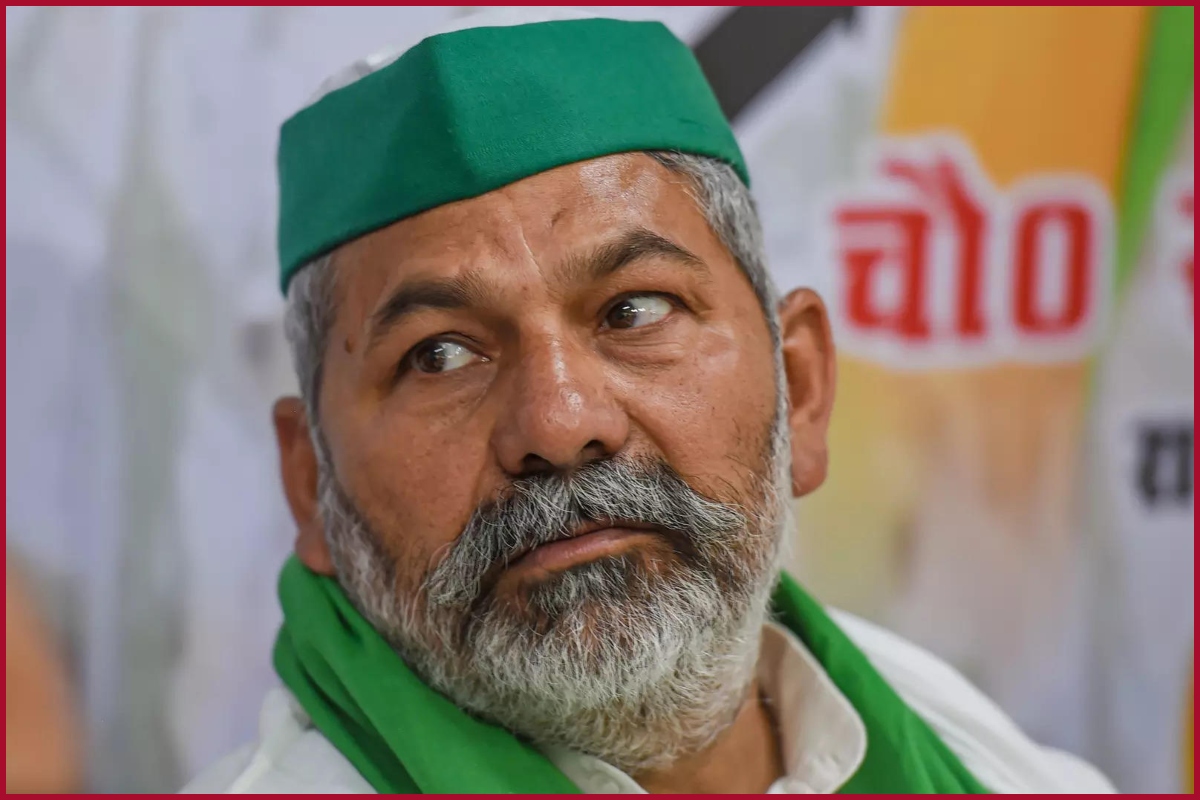 New Delhi: While the blood-curdling murder of Hindu man Kanhaiya Kumar in Rajasthan's Udaipur keeps the nation in shock, Rakesh Tikait has blamed the Bharatiya Janata Party (BJP) and the Centre for ghastly killing by two radicals.
Tikait, the expelled spokesperson of Bharatiya Kisan Union, said that such incidents will keep happening in those states where BJP is not in power. And, the reason he cited for this is that it's the BJP govt-led Centre that drives a wedge between communities for 'political gains'.
The former BKU leader also trivialized the horrific killing in Udaipur by calling it a 'small matter'. Further, he went on to slam BJP for projecting Pakistan as the 'fall guy' for every small incident in the country.
"For every small matter, BJP starts blaming Pakistan. Don't we have our laws? What will Pakistan do in this matter?" Tikait told press.
#Breaking | Rakesh Tikait has blamed the BJP for the #Udaipur beheading.

Listen in to what he has said.@_anshuls shares details.@Shehzad_Ind, BJP shares his views.

Join the broadcast with @aayeshavarma pic.twitter.com/ChCG9W0fBe

— News18 (@CNNnews18) June 30, 2022
The ISIS-style beheading of a Hindu man by two Islamic radicals has already alarmed the security agencies over an international design to foment trouble but Tikait took no restraint in putting the entire onus on the BJP. The Rajasthan Police chief has also accepted that one of the killers was in touch with Dawaat-e-Islami, an extremist organization in Pakistan which works for dissemination of Sharia law and lures young men to propagate it.
As Tikait shifted the blame on BJP and refrained from condemning the two radicals as well as Gehlot administration, it has raised the hackles of people at large as all are outraged over the horrific killing of Kanhaiya Kumar for merely extending support to suspended BJP spokesperson Nupur Sharma.
On June 28, a Hindu tailor of Udaipur Kanhaiya Lal was hacked to death by two radicals who came to his shop in guise of customer and then beheaded him with sharp weapons.