PM Modi rips into Chhattisgarh govt, calls it 'ghotalebaaz sarkar'; slams Cong for 'secret deal' with another nation (VIDEO)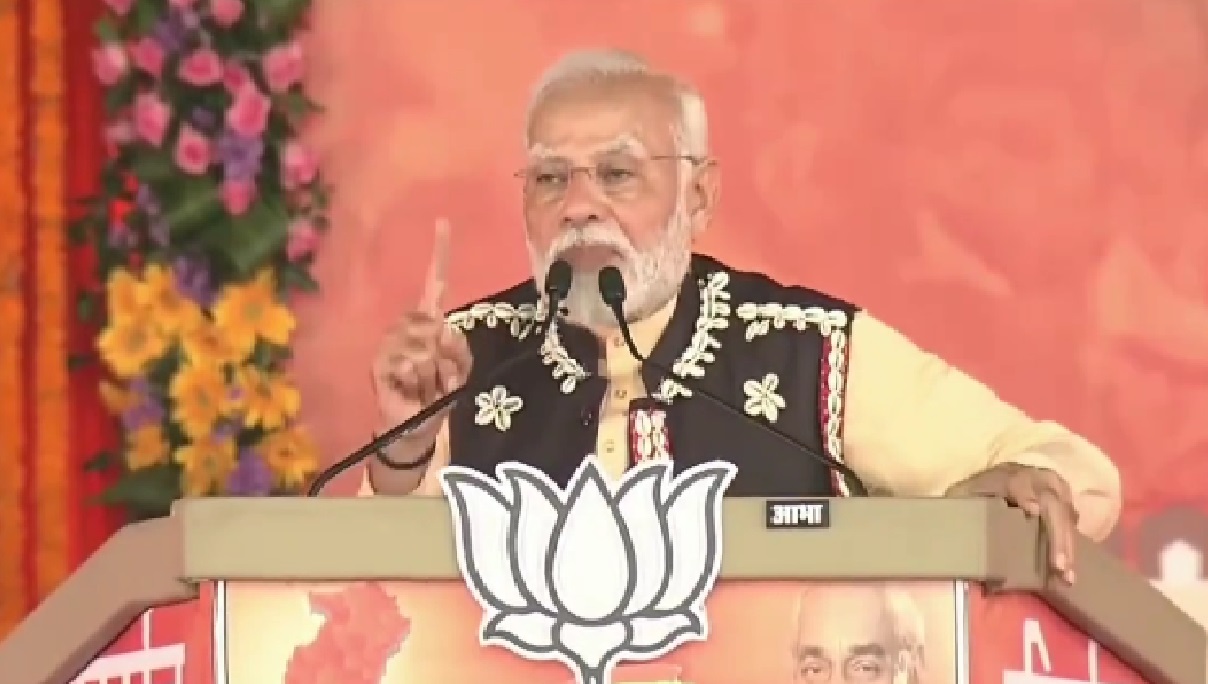 New Delhi: Prime Minister Narendra Modi on Tuesday launched a scathing attack on the Congress government in Chhattisgarh, while addressing a public rally in the poll-bound state.
Addressing the public gathering in Jagdalpur of Bastar region, PM Modi dubbed the Bhupesh Baghel-led Congress government as 'ghotalebaaz sarkar' and said that corruption and crime incidents are at its peak in the state.
"Congress has given a 'jhutha prachar aur ghotalebaaz sarkar' here. Everyone is fed up with this government. Corruption and crime are at their peak in the state. Sometimes it seems like Rajasthan and Chhattisgarh are competing with each other over the crime rates. Here development is seen either on posters or in the lockers of the leaders of Congress government. Chhattisgarh is yearning for a change," said PM Modi.
PM Modi also took the opportunity to counter the Congress' pitch of Other Backward castes (OBCs) and accused it of being anti-backward, on back of its repeated verbal attacks on him.
Prime Minister cornered the Congress party on its 'jitna aabadi, utna haq' demand. Citing the grand old party's alleged links with another nation (China), PM Modi said that it inked 'secret pact' with other nations inimical to India's interests and despite all that it was not ready to mend its ways.
"Rather than making amends for its wrongdoings, Congress party is repeatedly trying to tarnish the image of country and hence people must be cautious," PM Modi said.
Nation should beware of Congress party as it signed a secret document with another nation (China) : PM Modi attacks Congress in Chattisgarh pic.twitter.com/9zUjsBf7gz

— Ashish (@aashishNRP) October 3, 2023
He said that poor people of this country have the biggest ownership of nation's resources and nobody can take away this right from them.
"They never thought about the people's interests. BJP has done several development works here. You all know that as compared to Congress, the BJP gives five times more budget for the tribal people here," PM Modi said.
He also said that the Congress leaders in the state were busy in infighting for power and its leadership doesn't have the guts to face him.
"There are two reasons behind this – firstly, they don't have time because they are busy saving the government. Secondly, this is Modi. No corrupt can make an eye contact with Modi," PM Modi said.