Rahul Gandhi's new Instagram post is about "Truth, courage and sacrifice" of the Gandhis (VIDEO)
Rahul Gandhi's new Instagram post is about "Truth, courage and sacrifice" of the Gandhis (VIDEO)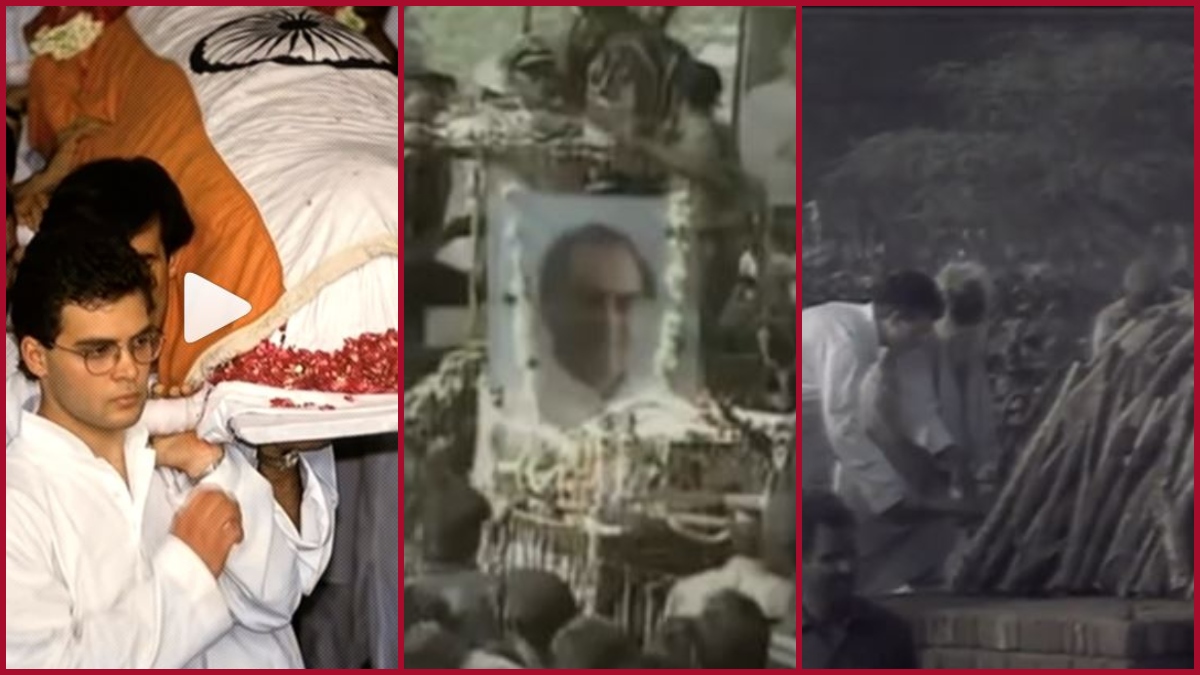 New Delhi: A day after Rahul Gandhi updated his Twitter bio to 'Dis'Qualified MP', now Congress leader highlighted the heritage and strength of the Gandhi family in his new Instagram post.
Sharing the video he captioned it, "Satya, sahaas aur balidaan- ye humari virasat hai, aur yahi hamari takaat bhi".
In the video, Priyanka Gandhi can be heard recalling the day when the Congress leader, then a young boy insisted on walking behind the army truck which was carrying the mortal remains of Rajiv Gandhi.
In the video, Rajiv Gandhi mortals wrapped in the tricolor and being taken for the last rites can be seen as Priyanka Gandhi talks about that day when lakhs and lakhs of people attended the funeral.
Priyanka Gandhi can be heard saying that Prime Minister in Parliament had asked why this family never used Nehru's surname. She also says that Modi insults the entire family and the tradition of Kashmiri Pandits.
The remarks were made by Congress leader Priyanka Gandhi at the Congress's Sankalp Satyagraha at the Raj Ghat in Delhi on Sunday after Rahul Gandhi was disqualified as Lok Sabha MP following his conviction in a 2019 defamation case.
Check out his Instagram Post: 
View this post on Instagram
.
So far the video has been liked by 270,772 people and thousands of users commented on it.
This comes after Rahul Gandhi was disqualified as the Congress MP from Lok Sabha over his conviction in the 'Modi surname' case
Rajiv Gandhi Assassination:
Former Prime Minister of India, Rajiv Gandhi was assassinated by a suicide bombing in Tamil Nadu's Sriperumbudur on May 21, 1991.
Also Read: Rahul Gandhi updates his Twitter account bio to Dis'Qualified MP