Rinku Sharma murder: 4 more held in connection with death case, 9 arrested so far; CCTV video go viral
In Mangolpuri area of Delhi, 24-year-old Rinku Sharma was stabbed to death.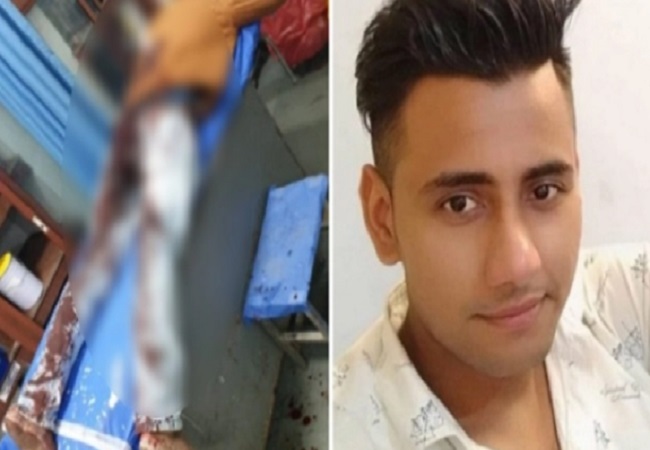 New Delhi: Four more persons have been held in connection with the Rinku Sharma murder case taking the total number of arrested persons to nine, Delhi Police Crime Branch said on Sunday.
Sharma was murdered by his neighbours in the Mangolpuri area of Delhi a few days ago. The death led to communal tension in the area as Sharma was a Bajrang Dal worker and was involved in funds collection for the construction of the Ram Temple in Ayodhya.
Meanwhile, a new horrific video has surfaced on social media in which the attackers have allegedly been captured in camera.
Crime Branch has arrested four more persons in Rinku Sharma murder case. Total 9. Now. The accused have been identified as:

1)Deen Mohd
2)Dilshan @ Aftab
3)Fayaiz @ Sadri
4)Faizan @ Nirale

All four identified through a video cops retrieved. pic.twitter.com/aiNBG0DtCt

— Raj Shekhar Jha (@rajshekharTOI) February 21, 2021
Earlier, the police immediately registered an FIR and five persons have been arrested in this matter so far.
" Delhi Police PRO Chinmoy Biswal said. "So far, whatever has emerged from our investigation, the incident took place following a scuffle at a birthday party over some business rivalry," he said responding to a query about any other angle to the incident.