Viral Video: Girl dances on 'Saat Samundar Paar' on railway platform; onlookers take a look at her dancing skills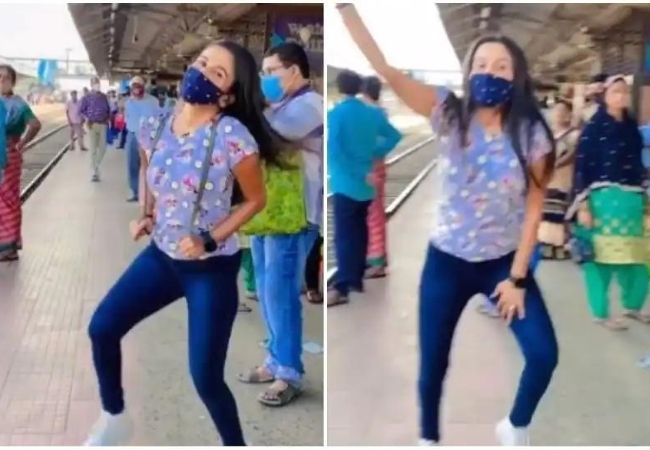 New Delhi: A video of a girl dancing on a railway platform has gone viral on social media. The girl is seen dancing to the popular song Saat Samundar Paar. Though it is a remix version of the original, the girl didn't seem to miss a single beat.
Saheli Rudra, an Instagram influencer was seen dancing on the railway platform where a crowd of fascinated passersby keep watching her. The song is the remix version of Saat Samundar Paar sang by Indian singer Sadhana Sargam.
The Instagram reel has crossed 1.5 million likes with 18.8k comments. Some people have reacted with heart emojis while some people showered love with praiseworthy comments.
Saheli shows some amazing grooves with the beat of the song. She was seen wearing a casual tee and denim jeans. Though she was in a mood to light up the place, she did not forget about the Covid protocols and kept her mask on. The onlookers gazed at some of her extraordinary steps. The video has crossed over 25 million views.
Watch the video here:
View this post on Instagram
Saat Samundar Paar was a popular song in the late 90s. The song was from the movie Vishwatma. It featured two of the most popular actors of that time namely Divya Bharti and Sunny Deol.
Here are some other videos of Saheli, you might like to watch:
View this post on Instagram
View this post on Instagram
View this post on Instagram
View this post on Instagram