Virat Kohli's meme worthy reaction to Umesh Yadav bowling Cameron Green is instant hit on Twitter [WATCH]
The Indian side seemed desperate for wickets throughout the match as all its experienced bowlers apart from Axar Patel put up a flop show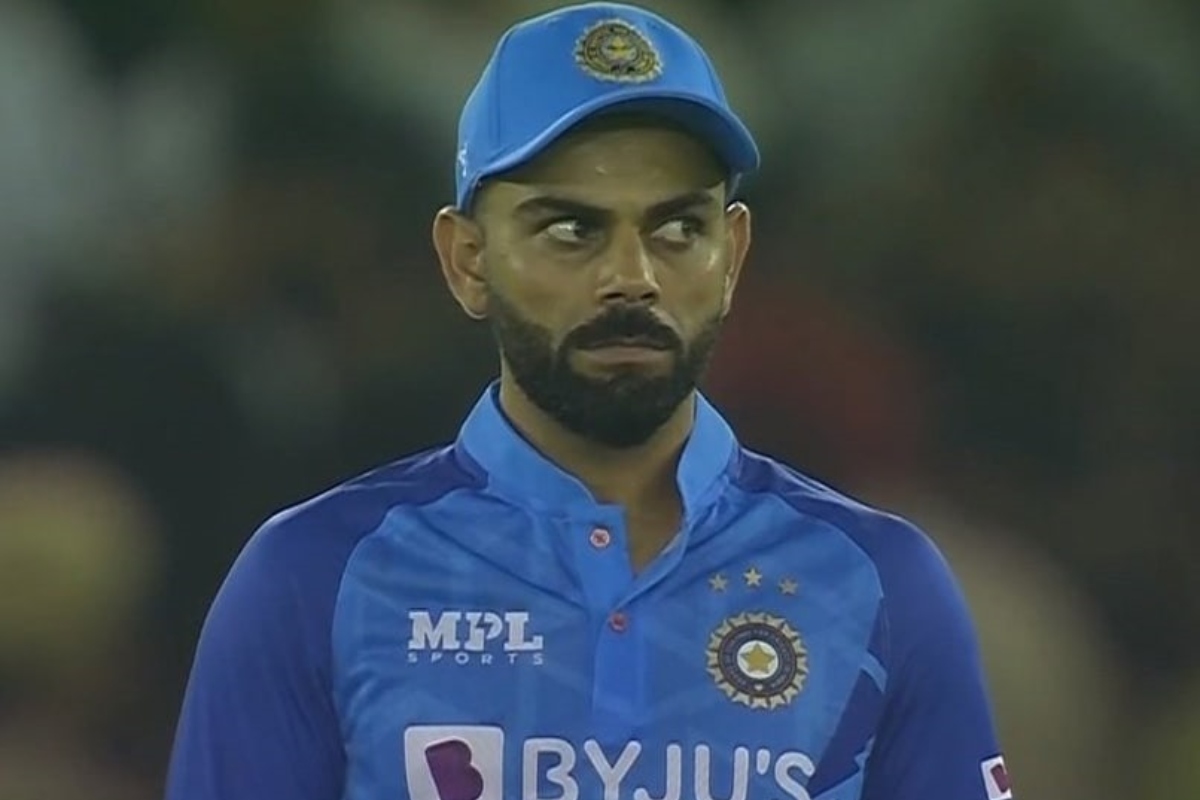 New Delhi: It was a hectic night for the men in blue squad on the fields of Mohali, as team India faced defeat against Australia in the first T20I on Tuesday. Despite putting up a decent target of 208/6, Rohit Sharam-led team could not defend the score as the Aussies chased it down in 19.2 overs.
The Indian side seemed desperate for wickets throughout the match as all its experienced bowlers apart from Axar Patel put up a flop show, with Bhuvneshwar Kumar and Harshal Patel not being able to pick a single wicket.
In fact, at a point during the game, wicketkeeper Yuzvendra Chahal caught Steve Smith off the stumps on Dinesh Karthik's ball, though Karthik did not appeal to the umpire under lack of judgement. The incident left the captain Rohit Sharma so frustrated that he even held him by the neck and jokingly choked him.
tough love pic.twitter.com/o1BYZrTZw8

— Sritama (Ross Taylor's version) (@cricketpun_duh) September 20, 2022
Meanwhile, another moment from the match surfaced online and proved out to be an instant hit on social media with netizens claiming it to be a fresh addition to the world of memes.
The instance occurred when Umesh Yadav bowled the second over in the game and got stuck with Cameron Green, who went for four boundaries off his first four deliveries.
Yadav being slammed with back to back boundaries in the early overs of Australia's inning earned worried yet meme-worthy expressions from former India captain Virat Kohli.
Have a look: 
#INDvsAUS
When you hear "Sabhi pitt rahe hai ek do over kohli se karwa lo"… pic.twitter.com/OX1kxL8OMY

— 🇮🇳 رومانا (@RomanaRaza) September 20, 2022
I can see that Virat Kohli look becoming a meme🤣🤣

— Ian Raphael Bishop (@irbishi) September 20, 2022
When mom says "Maine chaipatti ke dibbe me paise rakhe the kisne nikale"
Meanwhile me : pic.twitter.com/SlcFg2ctsW

— Rohit 🤡 (@Rohit_ke_memes) September 20, 2022
All Indians when they see Bhuvi bowling 19th over every time. #Bhuvi #INDvsAUS #INDvAUS #ViratKohli𓃵 pic.twitter.com/fxVZbhOOZH

— Faizan Mushtaq (@faizanmushtaq77) September 20, 2022
Dad starts beating Me :
siblings : pic.twitter.com/PJeB9XAsCa

— 🅱🆄🅽🅽🆈🥳🌈 (@aakash_lakhia) September 20, 2022
India has never lost a match while defending 200 Under Virat's captaincy.#ViratKohli𓃵 #INDvsAUS pic.twitter.com/TCXWqVa7XU

— Xтylιѕн Aғrιdι (@AfridiXtylish) September 20, 2022
Every Indian fan's reaction when Umesh Yadav is bowling.#INDvsAUS #INDvAUS pic.twitter.com/UD23Xrvckn

— Sameer Allana (@HitmanCricket) September 20, 2022