Home » Viral Check »
Fact Check: Ambanis to give Rs 200 crore to Kangana for building new studio?
A viral claim is circulating on social media, which says that Ambanis have chosen to help Kangana rebuild her studio with a financial aid of Rs 200 crore. We did fact-check and found this to be….
September 11, 2020 17:19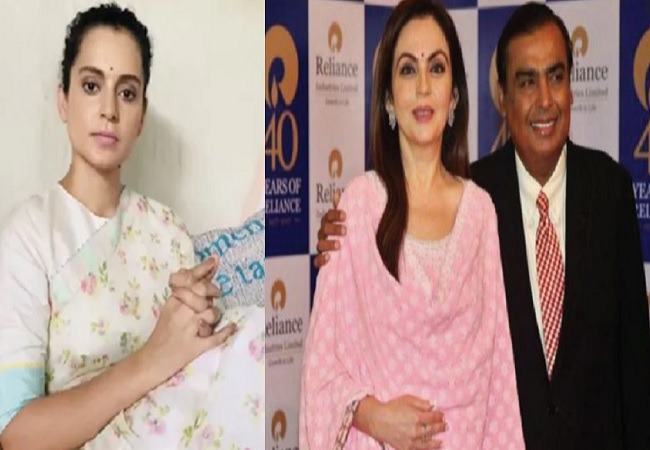 New Delhi: The acrimonious spat between Kangana Ranaut and Shiv Sena government is far from over, with the latter controlled Brihanmumbai Municipal Corporation (BMC) demolishing a part of her office on Sept 9, after serving a just one-day notice.
Kangana has been vocal and firing salvos at Uddhav government for its high-handedness. And, she has found enough support for this. Not just on social media, she found support from the political class too. Republican Party of India (RPI) chief visited her house while Karni Sena pledged to back her in her fight against ruthless regime.
Viral Claim
Social media is no less than a warzone on this matter, with supporters and rivals hitting out at each other. Amid this, a Facebook post has gone viral which claims that Ambanis have come forward to help Kangana Ranaut in rebuilding her office. The claim, attributing it to Nita Ambani, says the actress is likely to get Rs 200 crore for rebuilding a new studio.
Not just 1 FB user, but many have shared and posted this message, screenshots of which can be seen below…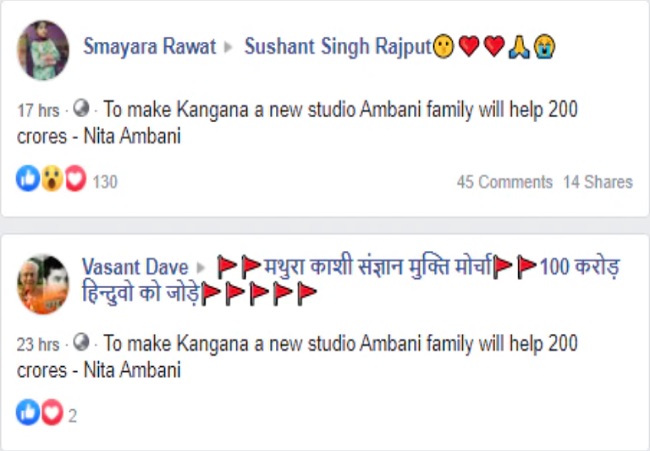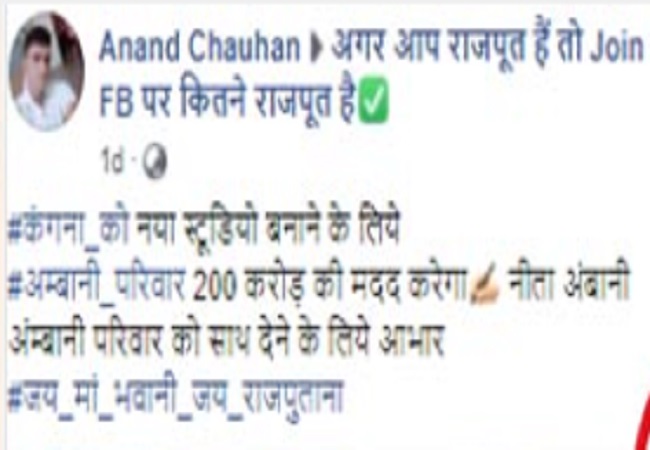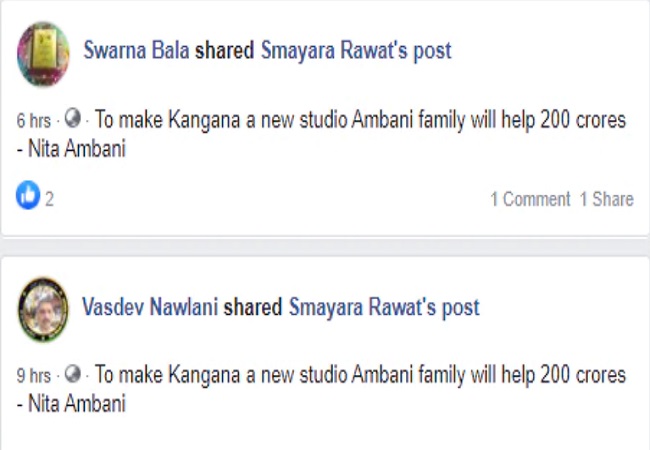 Investigation
Newsroompost.com team did its research to find out the veracity of this claim. We did google search to check out if any such announcement or any hint of financial assistance has been given by the family. But, we didn't come across any report which said that Nita Ambani has expressed or announced willingness to help the actress.
For further investigation, we reached out to Reliance Industries Limited official, who outrightly denied any such claim. No such announcement or decision has been taken by the company, they informed.
Conclusion
This viral claim on Facebook and Twitter is fake and has no truth attached to it. The Ambanis have not any made announcement of extending Rs 200 crore assistance to the Bollywood actor.