WATCH: S Jaishankar unfolds what happened when he went to a US restaurant with his son
"I looked at his paper…and I asked myself…this is where they are", the External Affairs Minister smiled and added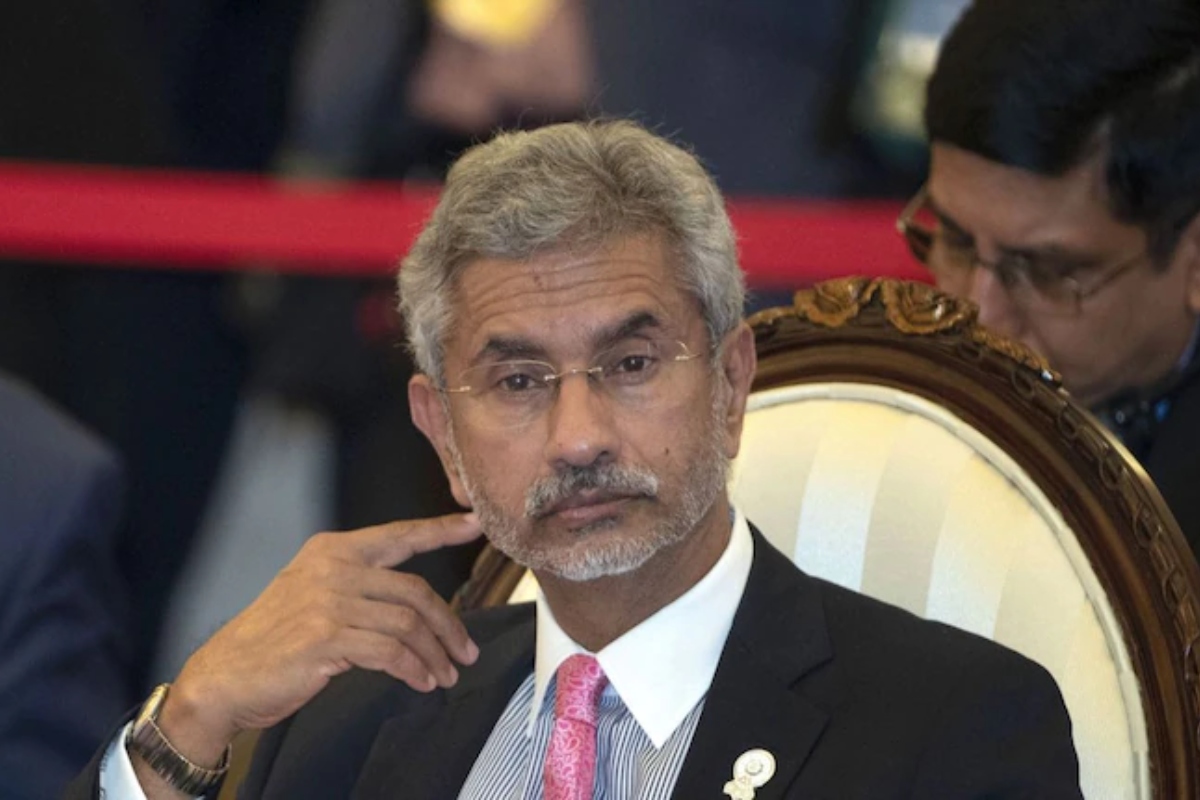 New Delhi: The striking ability to firmly put your opinion and make others speechless with solid facts is indeed an art, and India's External Affairs Minister S Jaishankar surely ace it.
Jaishankar is popular for his distinct quality of coming up with strong and independent comeback and reasoning regarding various diplomatic issues among world leaders as well as fellow citizens.
His videos of representing India at various global meets and taking a distinct stand for the country often goes viral on social media, however, a latest such clip has surfaced online wherein Jaishankar is rather narrating a personal experience he came across during his visit to the United States.
In the now-viral video, the Minister talks about his visit to the US in 2021, when he was visiting his son amid Covid curbs. The incident occurred when S Jaishankar went to a restaurant along with his son who resides in America.
"They wanted to see our Covid vaccine certificate, I showed them my phone and my son, from his wallet, produced a paper, which was folded, and said this is my certificate", he said.
He smiled and added, "I looked at his paper…and I asked myself…this is where they are". The listeners present at the event appreciated India's all-digital operations during the Covid vaccination drive with their clappings.
Watch
The clip was first shared by Twitter user Arun Pudur with caption, "Dr S Jaishankar Minister of External Affairs, India, went to a restaurant with his son in the US and what happened next is hilarious".
Dr S Jaishankar, Min of External Affairs India went to a Restaurant with his son in the US and what happened next is hilarious ? pic.twitter.com/Cqfcw2ZowF

— Arun Pudur ?? (@arunpudur) August 13, 2022
Since uploaded, the video has garnered over 300,000 views on microblogging site Twitter.
For the unversed, the Indian Government have administered over 1 billion citizens through Co-Win platform, wherein the beneficiaries had to get themselves registered online and the entire process of received the doses was paper less and wholly digital.