Kangana Ranaut accuses KJo of insulting her with 'Nepo Mafia', says "aage aage dekho hota hai kya…"
"Ek waqt tha Chacha Chaudhary elite nepo mafia walon ke saath national television pe mujhe insult and bully karta tha because I couldn't speak English," Kangana stated. Aaj inki Hindi dekh kar khayal aaya, aaj inki Hindi sudhari hai aage aage dekho hota hai kya." (sic)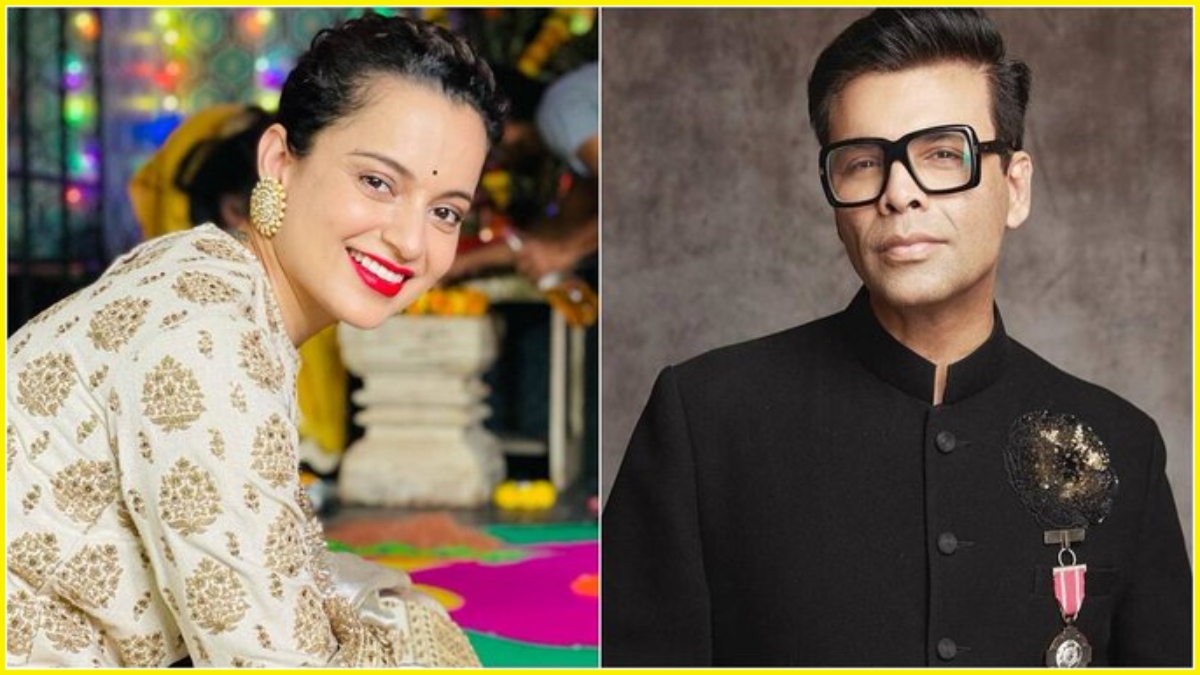 New Delhi: Kangana Ranaut, a Bollywood actress, has reacted to Karan Johar's latest mysterious post in which he stated that he would not submit to false claims leveled against him. Kangana re-shared a screenshot of Karan Johar's cryptic post from Bollywood paparazzo Viral Bhayani on her Instagram Story, and accused the filmmaker of allegedly insulting her on national television with 'Nepo Mafia'.
"Ek waqt tha Chacha Chaudhary elite nepo mafia walon ke saath national television pe mujhe insult and bully karta tha because I couldn't speak English," Kangana stated. Aaj inki Hindi dekh kar khayal aaya, aaj inki Hindi sudhari hai aage aage dekho hota hai kya." (sic)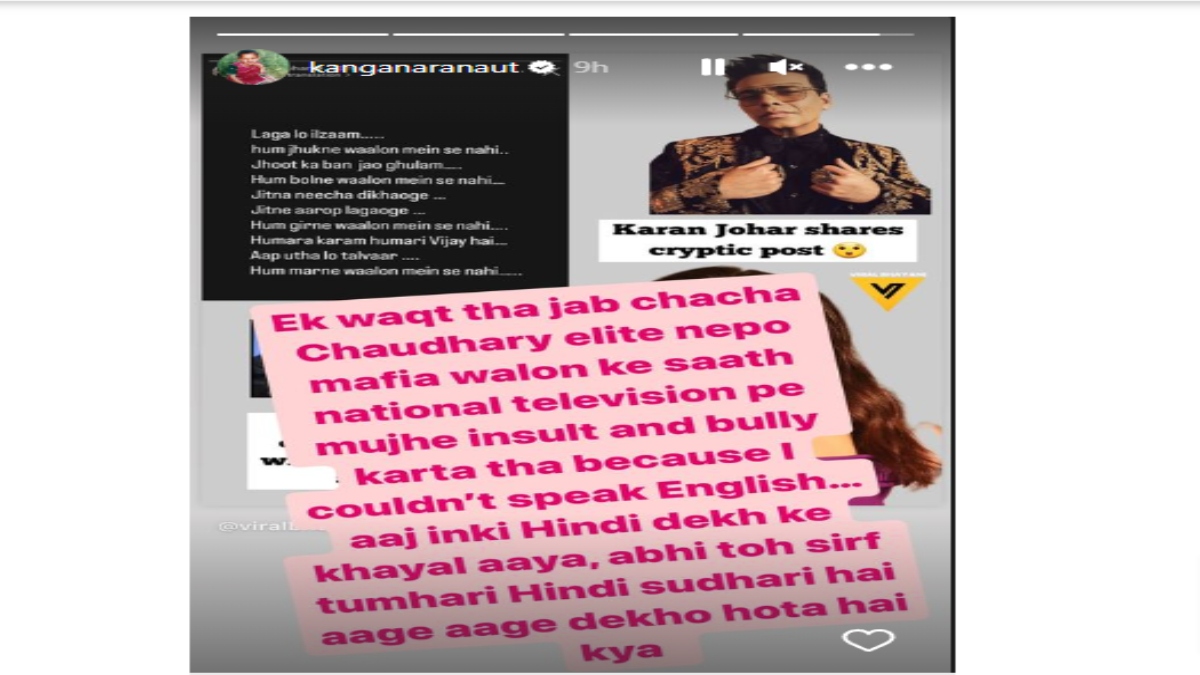 Karan Johar has recently come under trolling fire on social networking sites. It all started when Priyanka Chopra Jonas mentioned being "pushed into a corner" in Bollywood. Kangana Ranaut then made a shocking accusation against Karan Johar. According to the diva, Karan Johar "banned" Priyanka Chopra from Hindi cinema due to her "closeness" with Shah Rukh Khan. In a number of her tweets, Kangana claimed that Karan "harassed" Priyanka Chopra to the point at which "she had to leave India."
'I totally wanted to murder Anushka Sharma's career' – Karan Johar confesses to Rajeev Masand & Anupama Chopra in 2016. Said in jest, I'm sure, but still a worthy point in the raging insider-outsider debate. pic.twitter.com/8JNLp8Kyud

— Apurva (@Apurvasrani) April 6, 2023

Also, a few days ago, an old video of Karan went popular on social media in which he discussed his desire to "destroy." "Anushka Sharma's career upon first observing her photo. Karan can be heard claiming on the video that he "wanted to murder." "Prior to her Bollywood debut, Rab Ne Bana Di Jodi, she had a successful career in the music industry. Although the remarks were made in fun, they fueled the nepotism discussion on social media.
Karan Johar went to Instagram stories on Saturday and posted a statement in which he stated that, despite the charges, he will not back down.
"Laga lo ilzaam, hum jhukne waalon mein se nahi, jhoot ka ban jao ghulam, hm bolne waalon mein se nahi, jitna neecha dikhaoge, jitne aarop lagaoge, hum girne waalon mein se nahi," his message said.