Home » Entertainment »
Sushant Singh Rajput death case: Sister Priyanka and brother-in-law consumed marijuana with him, says Rhea Chakraborty to NCB
Sushant Singh Rajput was found dead at his Mumbai residence on June 14 last year.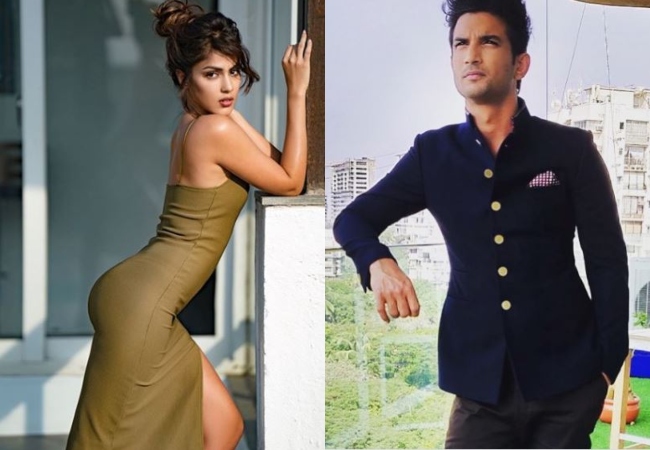 New Delhi: In a shocking revelations, Bollywood actress Rhea Chakraborty alleged that Sushant Singh Rajput's sister Priyanka Singh and brother-in-law Siddharth used to consume marijuana with late actor Sushant Singh Rajput.
She also said that they also procure it for him in the Narcotics Control Bureau (NCB) chargesheet that has been accessed by a leading daily.
Rhea accused Sushant Singh Rajput's sister Priyanka of giving the late actor drugs that could have caused his death.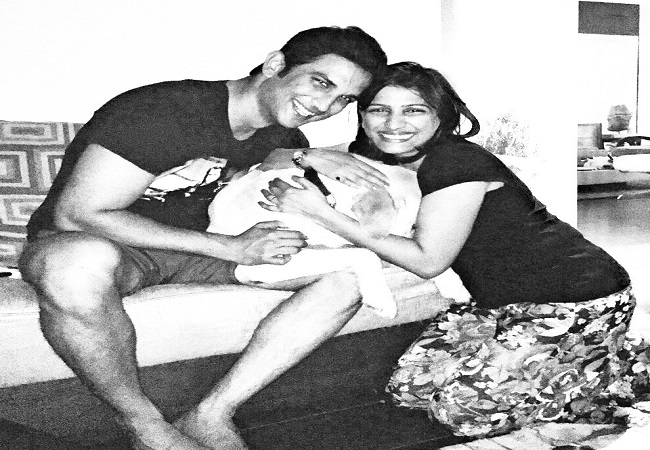 "I would also like to add, that on the 8th June 2020, Sushant Singh Rajput received a WhatsApp message from his sister Priyanka Singh telling him to take Librium 10 mg, Nexito etc. which are drugs under the NDPS Act 1985," stated Rhea.
She further alleged, "She (Priyanka) had also provided a prescription by Dr Tarun, who is a cardiologist and has marked Sushant as an OPD patient, without consulting or meeting or online consultation with Sushant."
"I would like and request you to kindly take note that these drugs could have caused his untimely death as his sister Meetu was living with him from 8-12 June. I have also informed this to Mumbai Police and they have taken cognizance of the issue, "she said.
READ HERE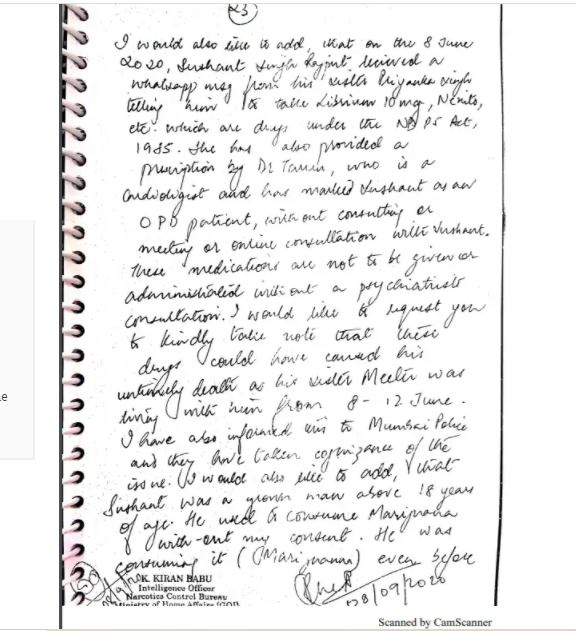 Sushant Singh was addicted to marijuana and was consuming it even before they were together, said Rhea to NCB
The  chargesheet also revealed that actress Sara Ali Khan consumes marijuana joints and carrying them with her.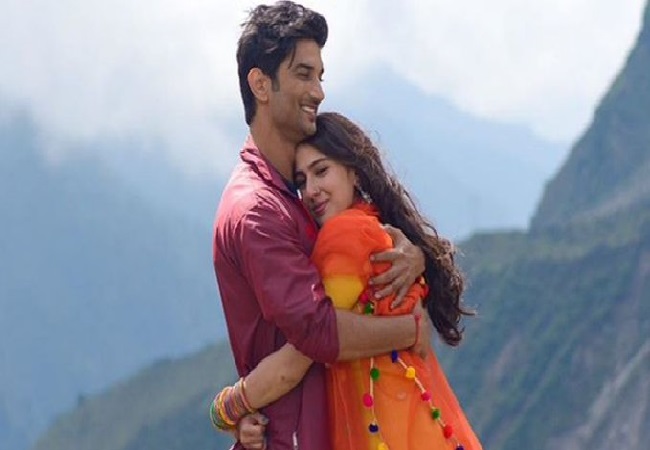 The NCB, which has been probing the drugs angle in the actor's death case, started the investigation after it received official communication from the Enforcement Directorate (ED), in which there were various chats related to drug consumption, procurement, usage and transportation.
The ED had on July 31 last year registered an Enforcement Case Information Report in the late actor's death case after a First Information Report (FIR) was filed by Rajput's father KK Singh against actor Rhea Chakraborty in Bihar on July 28.
Sushant Singh Rajput was found dead at his Mumbai residence on June 14 last year.