BJP's Anil Jain allays fears on Farm bills, lambasts Opposition for spreading falsehoood
Reaching out to farmer community, BJP's former General Secretary Anil Jain listed out benefits of Agricultural bills and how this will begin a 'new era of happiness' for farmers.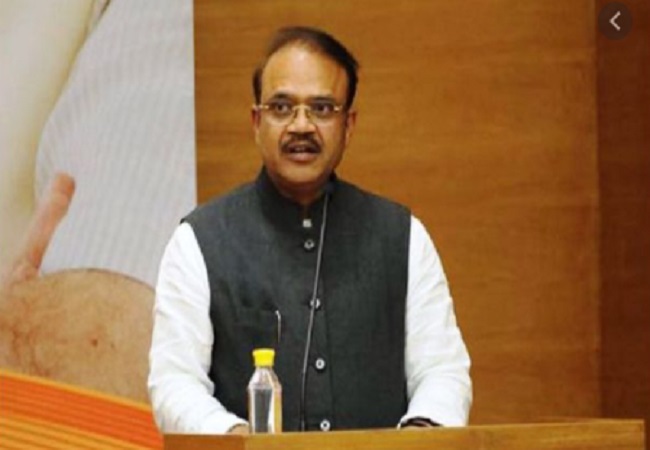 New Delhi: Senior BJP leader and party's former General Secertay Anil Jain on Monday sought to allay apprehensions of the farming community by highlighting key benefits of the newly passed legislations in Parliament and informed how they will empower not just the mandis but also begin a transitional change in their lives.
Addressing a press conference, Mr Anil Jain said that this legislation was brought out after due deliberation between various stakeholders and this will have no negative impact on life or earnings of farmers.
"It won't affect even 1 inch of farmers' land. Any conflict within the farming community will be heard and solved within 30 days," former BJP General Secretary told media persons.
Lambasting Opposition over its unwarranted and unfounded claims, he said that they have only indulged in spreading falsehoold over farm bills. Their conduct during Rajya Sabha proceedings was highly objectionable and condemndable, he said.
On Hathras case
Mr Anil Jain termed the Hathras incident as unfortunate and said that lot of false information was being spread by Opposition party members. SIT team and CBI probe will reveal the truth about alleged Hathras gangrape and also about the conspiracy hatched against Yogi govt.
रात में 2 बजे पीड़िता का शव जलाना पूरी तरीके से गलत था- एसआईटी जांच कर रही है, जो दोषी होगा कार्यवाही होगी-अनिल जैन#HathrasCase @aniljaindr @BJP4India @UPGovt @Uppolice pic.twitter.com/hJSol5K9dq

— Newsroom Post (@NewsroomPostCom) October 5, 2020
He claimed that for 14 days, the victim was battling for life in hospital but no big political party leader visited her.
"Rahul and Priyanka created too much drama at Delhi-BJP border but didn't pay even a single visit to Safdarjung hospital," he said.
On conspiracy to defame Yogi govt
Mr Anil Jain said, Yogi government is known for zero tolerance against Crime and it also suspended a couple of policemen including SP, DSP. More action will follow as and when the SIT finds culprits.
On the international plot to defame Yogi govt by instigating caste based riots, Mr Jain told mediapersons that the particular website had over 3.5 lakh subscribers and it was trying to stoke communal hatred and incite caste-based riots in the state.
This website was pulled down by UP police today morning.
On cremation of Hathras victim
Mr Anil Jain admitted that the outrage over forced cremation of Hathras victim was called for as UP police showed its worst character by disallowing the respect, the victim deserved in death.
He however added that SIT team is probing the case and guilty will be acted upon.