New Education Policy is foundation of the new India: PM Modi | TOP POINTS
August 7, 2020 11:28
New Delhi: PM Modi while addressing the 'Conclave on transformational reforms in higher education under National Education Policy' said that no section of the country said that the National Education Policy has any bias.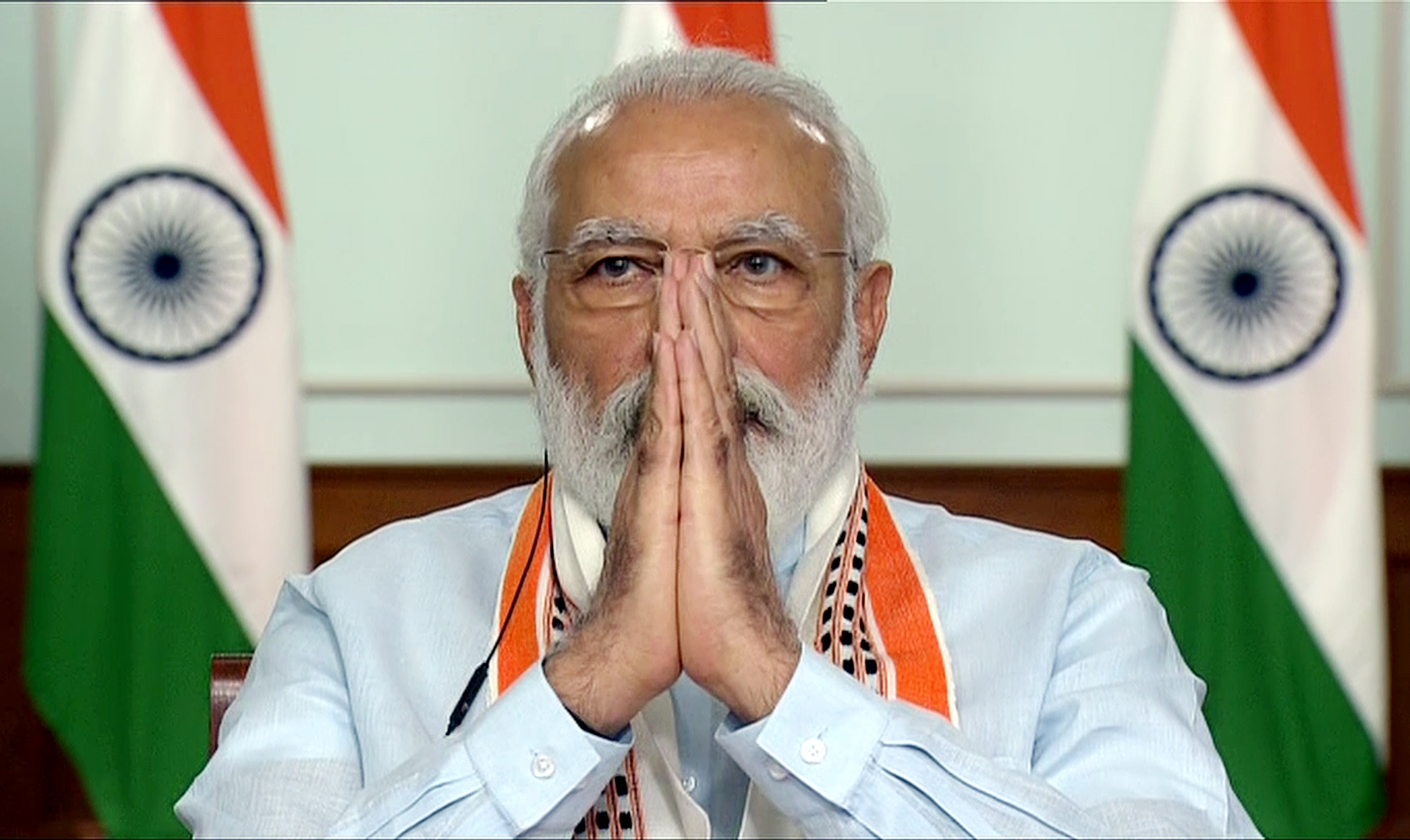 No major changes in education system in past few years, says PM
There were no major changes in our education system in past few yrs. It caused our society to encourage herd mentality, instead of curiosity & imagination. How can youth develop critical & innovative ability if there's no passion in our education, no purpose of education?: PM
New global standard is rising, says PM Modi
Changing times has given rise to a new global system. A new global standard is rising. It was essential that India changed its education system as per this. Creating a 5+3+3+4 curriculum, while moving ahead from school curriculum's 10+2 structure, is a step in this direction: PM
We need to get out of the herd mentality, says PM
In the recent years, there have not been major changes in education and thus the values of curiosity and imagination were not given the thrust. Instead, we moved towards a herd community. The mapping of interest, ability, and demand was needed. We need to develop critical thinking and innovative thinking abilities in our youths. It will be possible if we have purpose, philosophy, and passion of education, says PM
New Education Policy is foundation of the new India: PM
The New Education Policy is the foundation of the New India, the India of 21st century. It will give your youth the education and skillset they need. The NEP has given special focus on the areas to ensure India is a superpower and is at the new heights of development and provide the people of India with new and best opportunities, says Modi.
I am committed to you for implementation of NEP: Modi
NEP has given rise to a healthy debate and the more we discuss and debate the more it will benefit the education department. It is palpable that questions will arise on how this huge plan will be implemented. We all will together do this implementation. Each one of you is directly involved in implementation of the NEP. In terms of political will, I am totally committed and with you, says Modi.
NEP not biased, says PM 
After the National Education Policy came, no section of the country said that the Policy has any bias. It is a matter of happiness: PM Narendra Modi at 'Conclave on transformational reforms in higher education under National Education Policy'
Connecting education system
Every country goes ahead by connecting its education system to its national values & reforming it as per its national goals. It's aimed at keeping its present & future generations 'future ready': PM Narendra Modi
National Education Policy was approved after extensive discussions over 3-4 years and deliberation over lakhs of suggestions: PM Narendra Modi at 'Conclave on transformational reforms in higher education under National Education Policy'