1 year of Modi 2.0: Landmark decisions and Covid fight take PM's popularity to greater heights
In last one year, PM Modi got effusive praise from all quarters. From US President to WHO chief to billionaire Bill Gates…all admired PM Modi for India's exemplary role in combating the menace.
May 29, 2020 21:14
New Delhi: Narendra Modi government completes 1 year of second term on May 30, 2020. In last one year, the Centre has taken landmark decisions in first six months, which were the core issues of party while next 4-5 months in tackling the Covid-19 pandemic.
Within months of returning to power with landslide majority, the Modi government revoked Article 370, bifurcated Jammu and Kashmir into 2 Union Territories, paved way for construction of Ram Temple, ended the practice of Triple Talaq and made Citizenship Amendment Bill into a law. All these were long-held promises in BJP election manifesto and they came to fruition within 6 months of return of Modi government.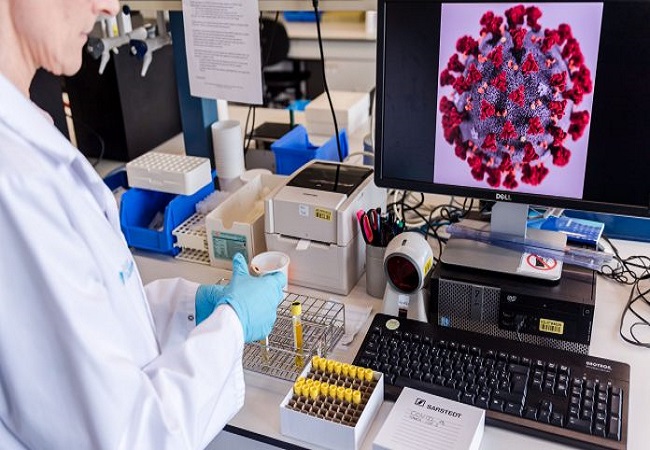 Next came the Coronavirus crisis. Beginning from China's Wuhan, the virus infection travelled across the world. The deadly virus brought the world on its toes. Even the most advanced and developed countries looked clueless and in complete disarray. In such troubling times of Covid-19, India emerged as the global leader and showed the way to the world in tackling the pandemic.
PM Modi's timely implementation of lockdown, special package of Rs 1.70 lakh crore for poor and deprived sections earned him worldwide praise. It's because of PM Modi's visionary leadership that India, despite its dense population, remained largely protected from the virus. Mortality as well as recovery rate is much better than the global counterparts, yet another sign that India is much better placed in combating the pandemic.
Resolution of domestic issues like Ram Temple and Jammu & Kashmir enhanced PM Modi's popularity at home manifold while India's rising stature in the world in fighting Covid-19 made him a global leader.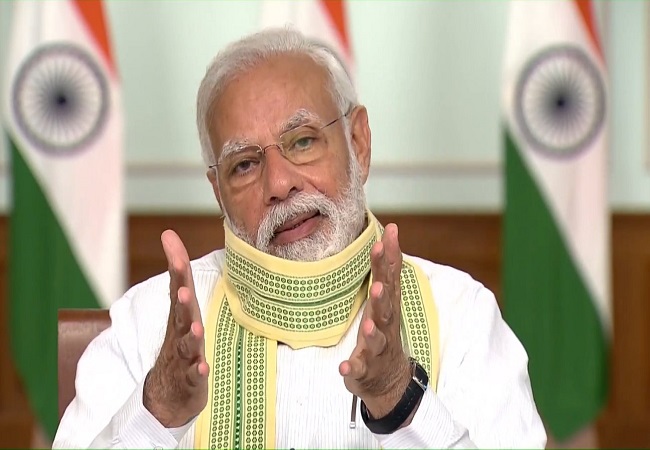 In last one year, Prime Minister Narendra Modi got effusive praise from all quarters. From US President to WHO chief to billionaire Bill Gates…all admired PM Modi for India's exemplary role in combating the menace.
Highest 'approval rating' among world leaders handling pandemic
According to a poll published by 'Morning Consult', Prime Minister Narendra Modi holds the highest approval rating as a politician, amid a selection of other world leaders.
His approval rating as on April 21 was 83%, up from 76% on January 7, according to the US-based survey and research firm. A separate survey, IANS-CVoter Covid-19 tracker also showed that the trust in his leadership jumped to 93.5% as of April 21 from 76.% on March 25.
Trump & Brazil Prez hailed PM Modi for supply of 'holy medicine'
Following Covid-19 outbreak, Indian govt had banned export of drugs. However, when US President requested India for anti-malarial drug, Modi govt obliged with the same. Not just US, life-saving drugs were sent to almost 120 nations on humanitarian grounds.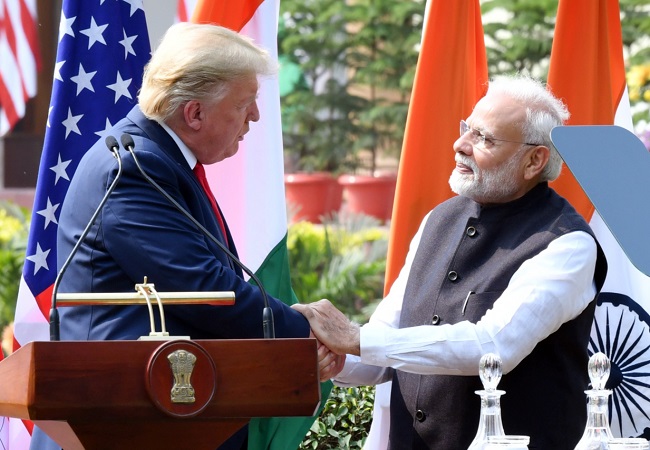 After announcing that he has spoken to PM Modi, President Trump did not even shy away from saying that he too will take a tablet of Hydroxychloroquine.
Donald Trump thanked India for allowing export of 29 million doses of hydroxychloroquine (HCQ), an anti-malarial drug believed to be effective in the treatment of coronavirus.
Extraordinary times require even closer cooperation between friends. Thank you India and the Indian people for the decision on HCQ. Will not be forgotten! Thank you Prime Minister @NarendraModi for your strong leadership in helping not just India, but humanity, in this fight!

— Donald J. Trump (@realDonaldTrump) April 8, 2020
Brazil's President Javier Bolsonaro, in his letter to PM Modi, referred to the Ramayana and likened HCQ to the "holy medicine" (Sanjeevani booti) to emphasise the importance of ensuring that India supplies the drug to Brazil as the latter fights the spread of coronavirus.
"Just as Lord Hanuman brought the holy medicine from the Himalayas to save the life of Lord Rama's brother Lakshmana, and Jesus healed those who were sick and restored the sight to Bartimeu, India and Brazil will overcome the global crisis by joining forces and sharing blessings for the sake of all people," the President wrote trying to emphasise the similarity in ethos between Hinduism and Christianity.
Narendra Modi is almost superhuman, said Australian enovy
Barry O'Farrell, the Australian envoy to India showered effusive praise on Prime Minister Narendra Modi for his exemplary and strong leadership in tackling the Covid-19 pandemic and called him a 'superhuman'.
Prime Minister @narendramodi is almost superhuman, says #Australia's envoy to India @barryofarrell. 'In addition to managing a pandemic in the world's second largest country, he also finds time every day to reach out to world leaders.' Interview coming up at 8 p.m@AusHCIndia pic.twitter.com/8F1O3dyatd

— Ramesh Ramachandran (@RRRameshRRR) May 4, 2020

Last month, a group of Australian academician concluded in their study that India was among those countries who responded to this pandemic strongly and effectively and the reason for this response was 'political leadership' of the country.
Bill Gates commended PM Modi's leadership in tackling Coronavirus
Billionaire Bill Gates wrote to PM Modi in April and commended his leadership in tackling the coronavirus pandemic.
"We commend your leadership and the proactive measures you and your government have taken to flatten the curve of the COVID-19 infection rate in India, such as adopting a national lockdown, expanding focused testing to identify hot spots for isolation, quarantining, and care, and significantly increasing health expenditures to strengthen the health system response and promote R&D and digital innovation," the Microsoft co-founder said in the letter.
The billionaire also showered praise on Modi govt for harnessing nation's digital capability and developing Aarogya Setu app for coronavirus tracking, contact tracing and connecting people for better health services.
WHO chief praised PM Modi's special package for poor
The World Health Organization (WHO) chief heaped praise on PM Modi's 1.70 lakh crore package, including free food rations for 80 crore disadvantaged people for 3 months to fight the Coronavirus pandemic.