For over 3 decades, Parsvnath Developers is shaping up India's real estate growth story
Parsvnath Developers Limited is one name, that stands out from the rest of realty developers mainly because of its pan-India presence, rich experience of 34 years and trust-equation with its customers.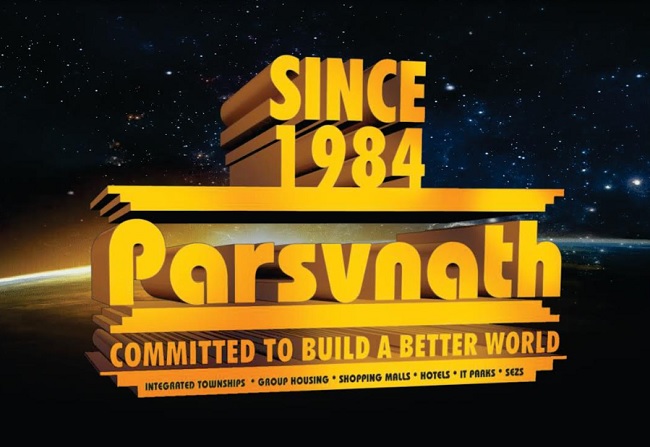 New Delhi: Post-Independence, Heavy Industries and a series of Public Sector Undertakings (PSUs) were the main drivers of country's growth. However, since 1990s, the real estate sector has emerged as vital contributor to India's growth story, generating millions of jobs and accounting for a significant share in nation's GDP growth.
Today, the real estate is apparently the second largest employer after agriculture, contributing about 6.5-7% of GDP growth and also drawing foreign investors/FDI in plenty.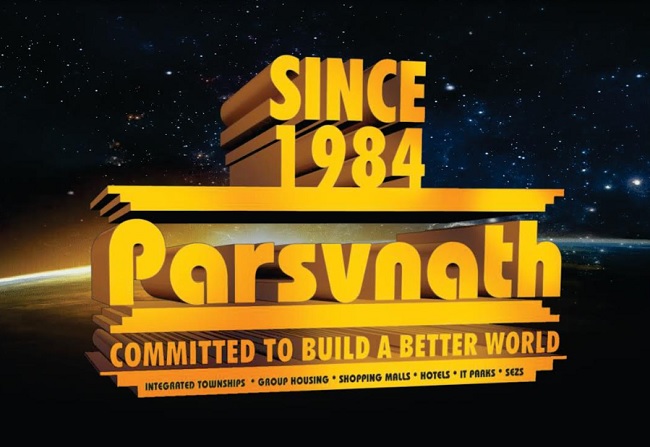 Parsvnath Developers Limited is one name, that stands out from the rest of realty developers mainly because of its pan-India presence, rich experience of 34 years and trust-equation with its customers.
Parsvnath is the first real estate company to have ISO and OHSAS certifications. It is powering India's growth for more than 3 decades, with their operation in areas like – Housing, Commercial, Hospitality and Retail. Its projects include residential, townships, retail, hotels/malls, commercial complexes, information technology (IT) parks and special economic zones (SEZs).
The future holds much promise for the real estate industry. According to reports, the real estate sector in India is expected to reach a market size of US$ 1 trillion by 2030 from US$ 120 billion in 2017.
About Parsvnath:
Led by Mr. Pradeep Jain, Founder Chairman, Parsvnath Developers Limited (PDL) is one of India's leading real estate and infrastructure development companies, having a rich experience of more than 34 years. It has Pan India presence spread across 39 cities and 14 states. The Company's diversified business portfolio comprises of Residential, Commercial (Office and Retail), DMRC Retail & Commercial projects, Hotels, SEZs, IT Parks and Third Party Construction. Under his leadership the Company has received many accolades and honours making it a leader in the field of Real Estate.
PDL is the first real estate company in India to have integrated the ISO 9001, 14001 and OHSAS 18001 Certification processes and holding a large land bank of over 100 mn.sq.ft. It also prides itself of the fact that it was the 1st Real Estate Company to come out with an IPO that received overwhelming investor response with the issue being oversubscribed more than 55 times.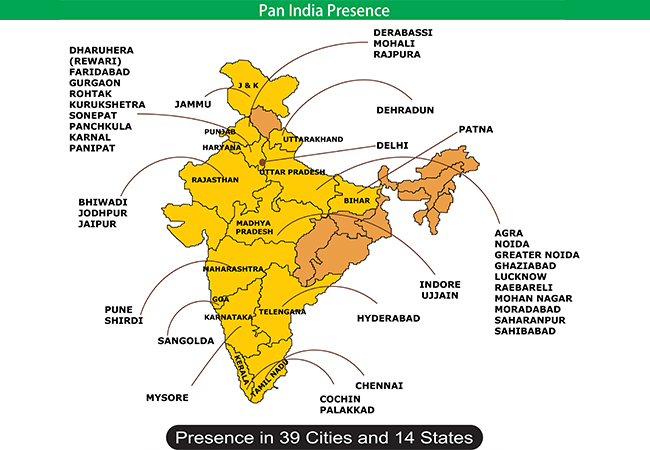 The journey started in 1984 and gathered more momentum in 1990 when it got incorporated. It took upon itself the mission to create Architectural marvels across the nation and work on projects across boundaries, across verticals and across horizons. With a large land bank and ever increasing customer base, the progressed developing projects for all classes and needs.
Parsvnath has to its credit several architectural marvels where it has successfully transformed simple barren tracts of land into beautiful spaces, both residential and commercial. Wherein, in the residential segment the company has successfully completed /delivered 20 residential Group Housing projects. In commercial segment, the company has developed commercial projects across 7 cities and at present, 15 commercial projects are completed. The Company has also completed 13 Integrated Townships apart from completing 11 DMRC Projects and 6 Contractual Projects. Thus, bringing the total no. of Projects where possession is offered ( in part or full ) to 65.
Parsvnath Hotels Ltd and Parsvnath Infra Ltd., the subsidiary company of PDL is engaged in development of premium hospitality properties and SEZs. With around 500 strong staff base, the company has in home professionals workforce for all areas of the works, like architecture, construction, purchase, sanction & liasoning, business development, legal, customer relationship, strategic planning, company secretarial, sale and marketing, advertising & public relations, commercial & retail, finance & accounts, human resource & administration, information technology etc.

The Company has many 1st to its credit, It was the 1st company to get financial rating done; To introduce earthquake resistant structure buildings; Use radio as a medium to advertise; Initiated new mode of advertising, and pioneered multiple variation payment plan as selling tool; Was the 1st company to have the IPO oversubscribed 55 times,to name a few.
Parsvnath Developers Limited is moving ahead with providing to its customers value for money excellent Projects with a distinction of customer service and satisfaction reaching to a new level. Thus making it a true leader in Real Estate.