'Warm October sun': 2 years after quitting Bollywood, Zaira Wasim shares first picture in 'black abaya and hijab'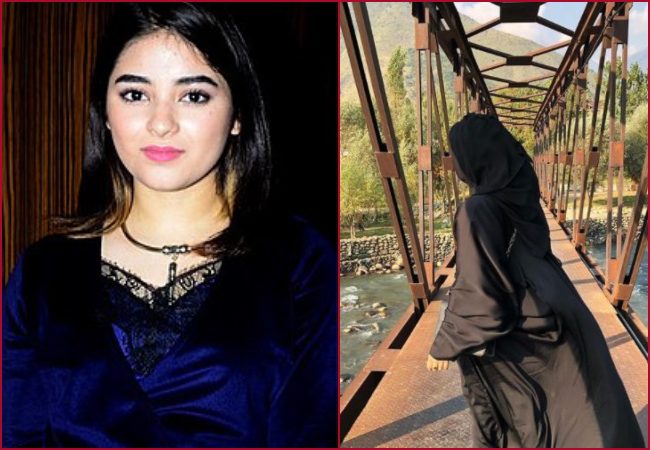 New Delhi: Two years after quitting Bollywood Zaira Wasim shared first picture of herself on Instagram.
The former actor can be seen dressed in a black abaya and hijab.
She had stopped sharing pictures of herself after quitting Bollywood, instead she kept on posting quotes, but as she has now posted one her pictures it has grabbed eyeballs.
Here is the Post:
View this post on Instagram
"Hello everyone!! I want to just take a moment to thank each of you for the constant love and kindness you have showered me with. Y'all have been a constant source of love and strength, thank you for being there to support me through everything (sic)," she wrote, adding, "I request you to please take down my pictures from your accounts and ask other fan pages to do the same."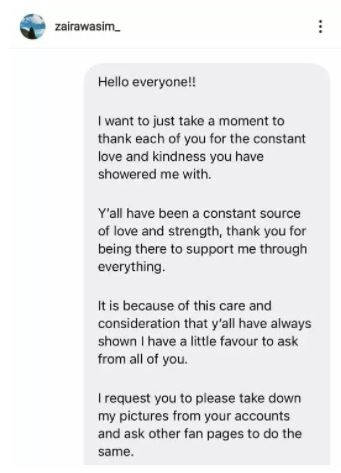 Earlier, Wasim shared a detailed note explaining why she was quitting.
In the Facebook note, she shared, "though I may fit here perfectly, I do not belong here".
She was last seen in "The Sky is Pink", which also stars Priyanka Chopra Jonas and Farhan Akhtar.
Her Instagram Posts:
View this post on Instagram
View this post on Instagram
View this post on Instagram
View this post on Instagram
View this post on Instagram
View this post on Instagram